Toshiba has come up with a laptop, the Dynabook Qosmio T750, which has a lid which changes colour - the first of its kind, the Japanese giant claimed.
Well, sort of. The blue-lidded box – the colour is called "shiny ocean" – sports "shimmering" metallic colours that run from turquoise through to deep blue and purple depending on the angle at which you're looking at it.
Here's what it looks like:
Source: Toshiba
The trick lies in Toshiba's use of several polyester laminate films, each comprising thousands "nano-technology" layers, and which together give a metallic look without actually using any metal – so it's good for the environment, Toshiba claimed.
The technique, called Picasus, was co-developed by Toshiba and Japanese materials company Touré Meihan.
Of course, the lid is very glossy, but Toshiba has smartly added a "fingerprint-proof" coating to prevent nasty greasy smudges spoiling the effect.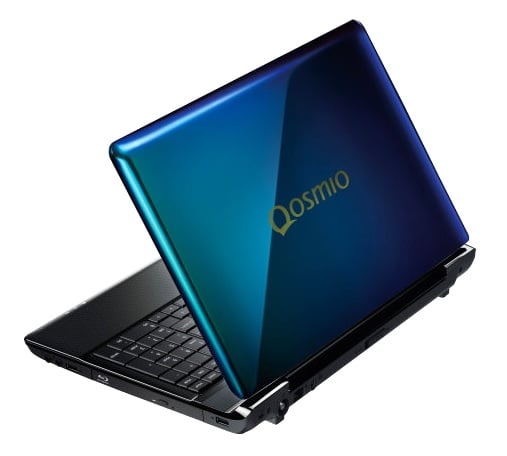 The T750, which packs in a 2.66GHz Intel Core i5-480M, 4GB of DDR 3 memory, a 750GB hard drive, a 15.6in, 1366 x 768 LED-backlit display, Harman Kardon speakers, 2.4/5GHz 802.11n Wi-Fi, Gigabit Ethernet, plus HDMI, USB 2.0 and eSata ports is only available in Japan.
But we reckon it won't be so very long before the design makes its way Westward. ®
Thanks to Yogesh for the tip