This article is more than 1 year old
BBC's uber-project is a loss-bleeder
Audit Office slams pan-BBC waste
The BBC's ten-year long Digital Media Initiative has already fallen tens of million of pounds short of achieving cost saving, a study by the National Audit Office for the BBC Trust has found.
Described as a "technology transformation project" the DMI is intended to achieve efficiencies and "prepare us for an on-demand digital environment" by allowing staff "to develop, create, share and manage video and audio content and programming on their desktop". It was announced in 2007 and has a price tag of £133.6m, and Siemens was appointed contractor.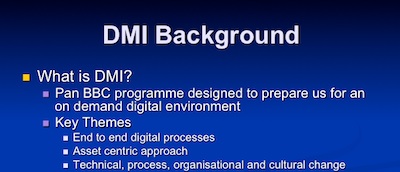 Instead of saving £17.9m, the DMI instead cost the BBC £38.2m net – an impressive overrun. The NAO found that the "early stages of the programme were not value for money", even after some £27.5m was clawed back from Siemens when the contract was terminated.
"The Trust agrees that the decision to award the contract to Siemens did not lead to the planned outcome and the first phase of the project did not proceed according to plan. The Trust notes, however, that the BBC reached a financial arrangement with Siemens which allowed the BBC to allocate £27.5 million to meet the increased cost of completing the delayed programme," according to the report. The BBC over-stated the benefits, didn't check that Siemens had the means or know-how to deliver, and didn't cost the task of taking it all back in house. Equally impressively, the project had run 21 months behind schedule in just 24 months.
The uber-project has already achieved national notoriety after it advertised for a person to be "responsible for shaping and managing the execution of the change ambition" for the DMI – a gift for the newspapers. It hardly helped when a BBC spokesman justified the jargon by explaining:
"In this case the BBC is seeking to fill this temporary position with a senior manager with broad and extensive knowledge of implementing change programmes in large and complex organisations to successfully deliver a change programme as part of the Digital Media Initiative."
That clears things up nicely.
It's hard for a seasoned IT professional from outside the BBC to imagine why the project should be so expensive, or overrun by so much, so quickly. One of the few clear goals defined by DMI is a digital media library with some metadata rules – but this hardly needs an eight-figure budget.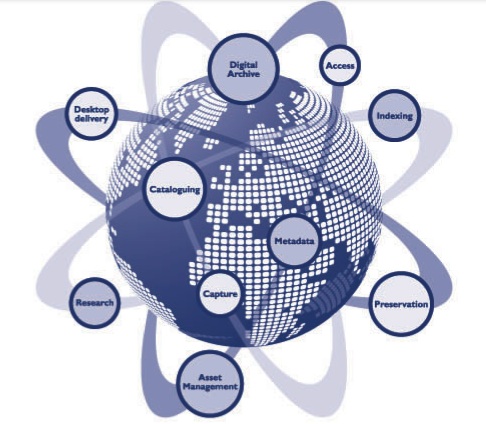 Infinitely extensible: the BBC's DMI
But once you've seen the logo, you can't imagine how it could possibly ever arrive on budget, on time. ®