Google and Microsoft relive Joan Collins catfight
Hair pulled, eyes scratched over 'stolen search results'
---
We haven't seen a catfight like this since Linda Evans and Joan Collins. Or maybe even Bette Davis and Joan Crawford.
Google flaming Microsoft for copying its search results was already great fun. But the two have now descended into the sort of endless slagging match typically reserved for insecure adolescents – or Register commentards.
Microsoft is quite clearly copying Google's search results – in automated fashion. Google caught Redmond in the act by loading its live search engine with 100 bogus results pages. But surely, Google's rather involved efforts to publicly shame Microsoft are rather childish – not to mention deliciously ironic. This is a company that makes multi-billions from copied content.
At first, Microsoft's response to Google's claim was relatively restrained. A brief statement sent to The Reg didn't deny the claim, and then came a blog post from Bing vice president Harry Shum that didn't deny it again. But the post did accuse Mountain View of a "spy-novelesque stunt to generate extreme outliers in tail query ranking".
Then Microsoft did deny it. "We do not copy Google results," Redmond told ZDNet. So Google unloaded a blog post where it accused Microsoft of not telling the truth. "Microsoft's Bing uses Google search results—and denies it," is the title. And it demanded that the copying stop.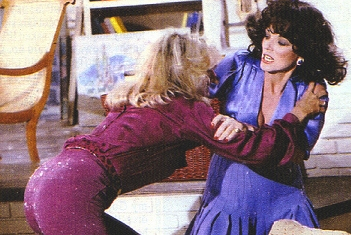 Google and Microsoft
Meanwhile, at a mini-conference in San Francisco, Microsoft's Harry Shum traded public barbs with Google search guru Matt Cutts. At one point, Shum referred to Google's "sting operation" as a "new source of spam and click fraud". And according to CNet, before the conference kicked off, Cutts "made the rounds...with a laptop open to four screenshots comparing the fake queries Google constructed and the results page with the same queries on Bing."
Throughout the day, Microsoft head of corporate communications Frank Shaw slung mud at Google via Twitter. When one Google supporter said Mountain View's evidence was "pretty convincing", Shaw responded with: "Google had employees log onto ms customer feedback system and send results to Microsoft"
Then came the return slap from Google's Matt Cutts: "Normal people call that 'IE8'".
And then the final hair pull from Shaw: "@mattcutts hey if this whole engineering thing doesn't work out for you, try PR -- you've got the chops for it. ;)"
You can see the full blow-by-blow here:
®