This article is more than 1 year old
Denon Ceol with Apple AirPlay
Mini combo hi-fi gets iTunes streaming tech
Remote viewing
Obviously, using iTunes to arrange your tracks and set up playlists is much easier than content navigation from the Ceol's screen. Even better, there's a remote control app for the iPhone, iPad or iPod Touch that allows you to make your selections from your handset. You can't create a new playlist remotely, but you can find what you're looking for quickly and easily.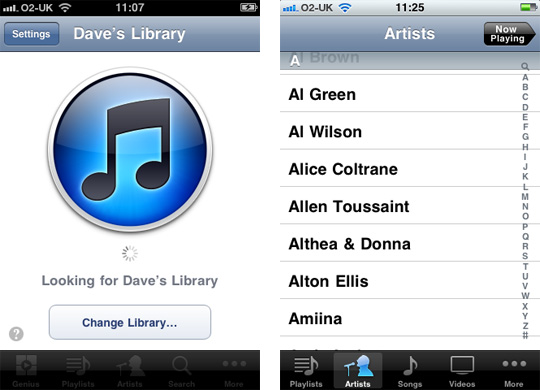 Accessing an iTunes library on a Nas can be done remotely
While testing, on the whole I resorted to playing back tracks stored on my Nas drive through iTunes on my PC while controlling them from my iPhone, and it worked a treat. You can also play back tracks directly from your (or someone else's) iPhone, iPad or iPod Touch.
You can play back through up to six sets of speakers simultaneously, though it won't let you assign different tracks to different speaker sets at the same time, so it stops short of being a genuine Sonos-bothering multi-room system.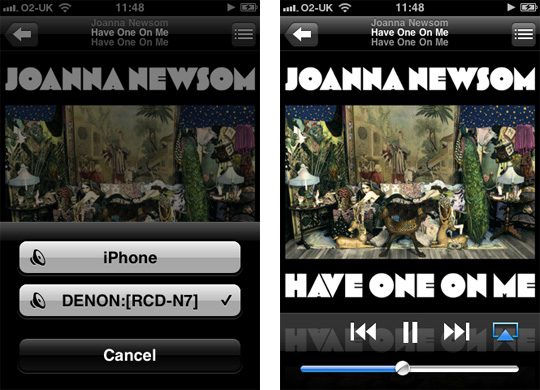 Local or remote playing options
When you're using AirPlay however, you'll lose the use of the standard remote, and will have to rely on your computer or your iPhone. You can change source from the remote, say to CD or radio, but if you want to get back to AirPlay, you'll need to reconnect using iTunes, either on your computer or your handheld.