Character building
Two bits of bundled software worth having are the Swype keyboard and My Music. The first lets you string together letters by dragging your finger around the keyboard without breaking contact. It features a freakishly clever predictive system to make text entry lightning fast with almost no practice.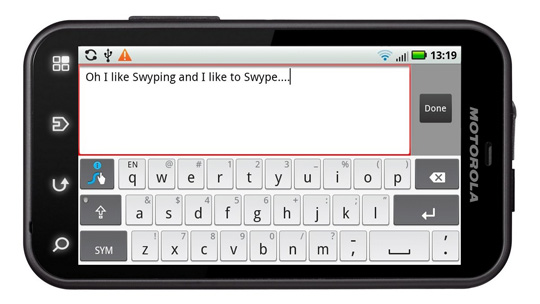 Join the letters typing is enabled with Swype
My Music basically links your music library to the net so you can see the lyrics and jump to related on-line content while also incorporating an combined ShoutCast/RDS FM radio and SoundHound. Sound quality is rather good once you have found the ludicrously well-hidden sound modification settings so if you buy a decent pair of earphones the Defy makes a cracking PMP.
Also worth a mention is the DLNA app that lets you not only play but also copy media to and from any compatible server, the Wi-Fi hotspot application and Moto Phone Portal which is a sort of PC Suite-lite that you can use to view your phone's content and send text messages via a web browser over either a USB or Wi-Fi connection. You can also add or remove files but only if you are using Internet Explorer.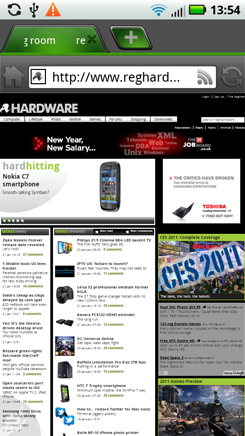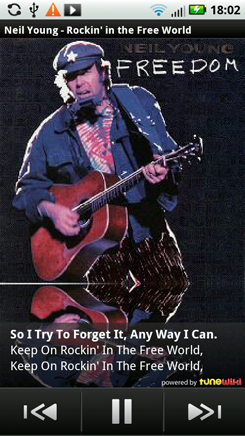 Web browsing and the My Music app
In day-to-day use the 200MHz that the TI OMAP3610 CPU (well, probably a 3610, the clever money is now leaning towards it actually being the superior TI OMAP3630 despite what Motorola says) gives away to a 1GHz Snapdragon or Hummingbird chip isn't really noticeable with both the operating system and Motoblur-less UI whistling along smartly.
Similar topics