Fast talker
Street View and Google Earth both ran as quickly on the Defy as on the HTC Desire HD I looked at earlier in the month and 720p Xvid/DivX video playback was as fluid as anyone could wish for using vPlayer. Even having multiple apps running didn't slow things down.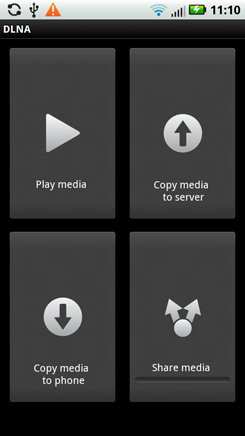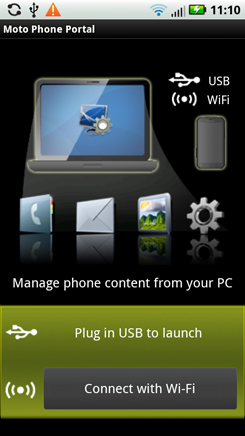 DLNA and Wi-Fi hotspot options
A slightly slower chip does pay dividends on the power front though. Combined with the fair sized capacity battery I was able to get the best part of two days from a charge once the battery had settled down.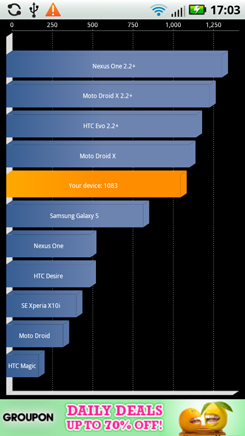 Quadrant speed tests
There is nothing much to report on the snapper front. The front facing camera is remarkable only by its absence and the rear facing 5Mp unit is nothing more than we've all seen before on any one of a dozen other Android phones. It comes with auto-focus, a single LED light, a reasonably quick turn-around time and turns in a decent performance overall.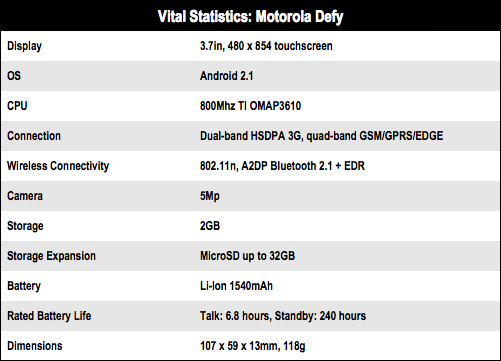 Similar topics