This article is more than 1 year old
NASA hails 'amazing' exoplanetary system
Six bodies huddled around distant yellow dwarf
Supersize us
Among "several hundred new planet candidates" are 54 habitable zone worlds, of which five are "near Earth-sized". The remaining 49 are "range from super-Earth size – up to twice the size of Earth – to larger than Jupiter".
Although the new spots require further observation to confirm they really are planets, if they're legitimate they'll "increase the number of planet candidates identified by Kepler to-date to 1,235".
These break down into 68 planets of approximately Earth-size, 288 super-Earths, 662 comparable to Neptune, 165 the size of Jupiter, and 19 larger than Jupiter.
William Borucki of NASA's Ames Research Center, who's the Kepler science principal investigator, noted: "Kepler can only see 1/400 of the sky. Kepler can find only a small fraction of the planets around the stars it looks at because the orbits aren't aligned properly.
"If you account for those two factors, our results indicate there must be millions of planets orbiting the stars that surround our sun."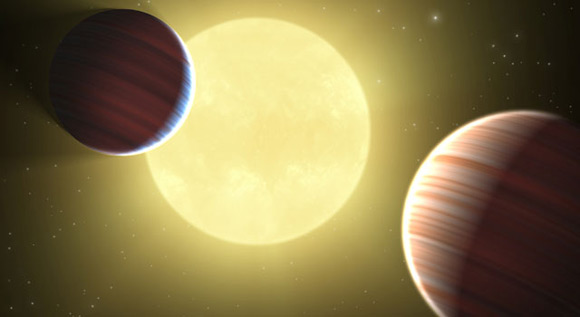 NASA Administrator Charles Bolden trumpeted: "In one generation we have gone from extraterrestrial planets being a mainstay of science fiction, to the present, where Kepler has helped turn science fiction into today's reality.
"These discoveries underscore the importance of NASA's science missions, which consistently increase understanding of our place in the cosmos." ®