This article is more than 1 year old
Fifa to give goal-line tech a shot
Good call?
Fifa is to kick off tests of ten systems for goal-line technology next week, avid footie fans will be relieved to hear.
The results of the tech tests will be presented to the International Football Association Board (IFAB) when it meets in March for its annual review of the sport's laws.
Systems to sense whether a goal has been scored or not, including a micro-chipped ball, have been developed and suggested before, particularly after high-profile blunders such as the Roy Caroll ball-drop in 2005.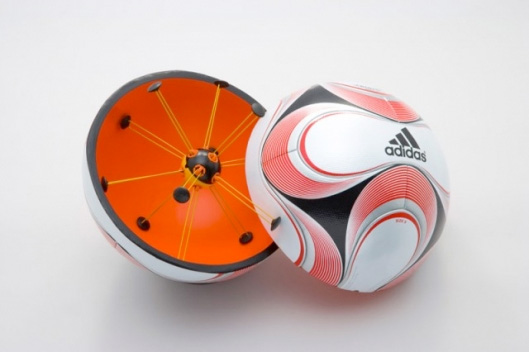 The Adidas Teamgeist II features an embedded microchip
However, Fifa President Sepp Blatter remains a self-confessed advocate for human judgement, and last year the IFAB initially concluded that the development of goal-line technology would not be pursued.
But since the debacle of the disallowed England goal at the 2010 World Cup, and public requests for goal-line technology to be adressed, Fifa promised to re-consider the technology.
In October 2010, the IFAB insisted any technology must be able to come to a decision within one second. Next weeks tests will show whether this is possible.
Other topics to be raised include banning the infamous snood on the grounds of heath and safety, and the possibility of giving referees "vanishing spray" to mark where defensive walls should stand. ®