Set-top box specialist Humax will this weekend begin adding its TV Portal IPTV interface to its HDR-Fox T2 Freeview HD DVR.
The Humax TV Portal will initial provide access to BBC iPlayer, Flickr and Wiki@TV, but Humax said it will be adding Sky Player for BSkyB customers in "a matter of weeks".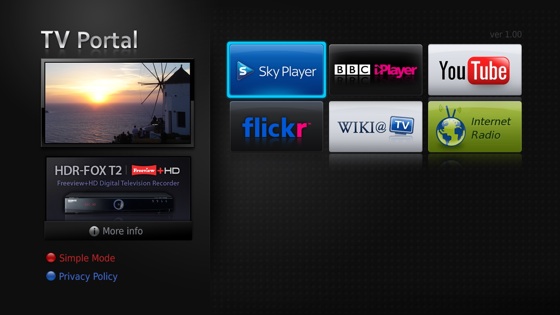 Despite its name, the Portal also links up to a host of internet radio stations. Just hook your box up to your broadband router - using powerline ethernet adaptors, perhaps - and you're ready to use the service, once it has been installed.
Humax will begin transmitting the DVR's software update over the air starting today. ®