Product Round-up Christmas is past but it's still winter. The nights are cold and damp. What better way to spend them that at home, snug the sofa, a cool nut-brown ale in your hand and a fine film on your new HD TV?
In which case, you'll need a Blu-ray Disc player. Manufacturers are, of course, hyping their high-end models. But for those of us who just want to watch the movie, the good news is that older models can now be had for well under £150 and, in some cases, less than £100.
That's not so very much more money than buying a new, HDMI-enabled DVD player will set you back, and here's the chance to be future proof.
To help you choose, here are six of the cheapest big-name Blu-rays on sale today - and not a true duffer among them. I tested them all on a 46in UE46C8000 LED TV courtesy of Samsung, using both Blu-ray and DVD editions of 300 for picture comparisions, plus assorted discs, AVI and MP4s for general testing.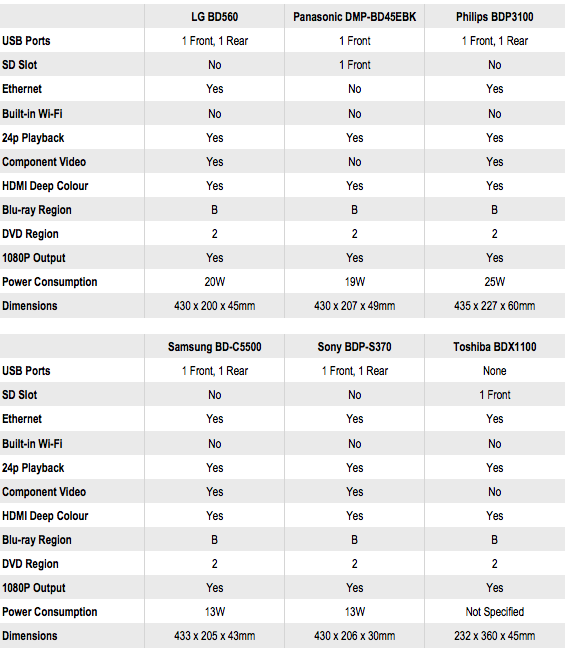 Similar topics