This article is more than 1 year old
Real Racing 2 for iOS
Wheelie awesome?
Review Firemint's Real Racing set the early benchmark for iOS graphics and, along with a handful of other games, confirmed these Apple iDevices' potential as serious handheld gaming platforms. A scalable career mode and blend of simulation and arcade driving styles attracted casual and hardcore gamers alike. And excellent tilt-controls and AI helped secure it a front row position on the iOS driving grid just behind Need for Speed: Shift.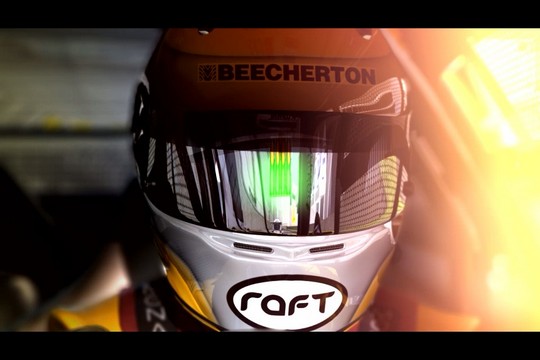 Well polished helmet, anyone?
While Real Racing 2 doesn't quite match the original's impact, a new paint job and host of improvements under the bonnet ensure it not only wrestles back pole position from Need for Speed: Shift, but places it firmly on the podium of best handheld driving games of all time.
That paint job comes courtesy of the 4th-gen retina display, which allows for a massive leap over the original's visuals. Firemint has improved upon its already excellent work, surpassing anything accomplished in PS2 racers. The tracks are more varied, with far greater detail. Animated crowds line the stands, snapping away with flash photography; dust kicks up from rear wheels and billows across the track; and helicopters and balloons fly over giant, revolving Ferris wheels.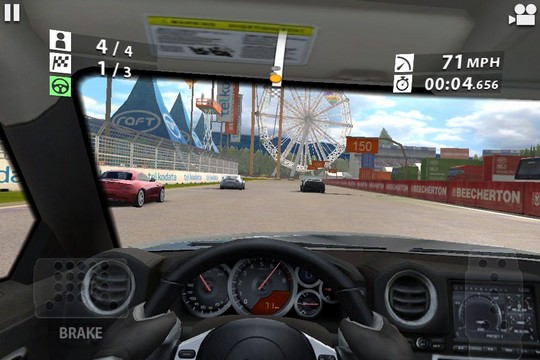 Wheels in motion
The interiors and exteriors of the 30 officially-licensed cars are modelled extremely well, even allowing for simple damage decals to bumpers. And lighting and reflections bring added realism to the world, although Firemint has fallen into the last-gen trap of overusing lens-flare throughout.