In response to our iOS game reviews, many readers highlight how on-screen controls for such titles are considerably impractical. Behold the iControlPad, which went on sale today and could be the solution we've all been waiting for.
The iControlPad was originally designed for iPhones, but the company feared Apple wouldn't approve of a device that linked directly to its hardware and decided Bluetooth was the way forward.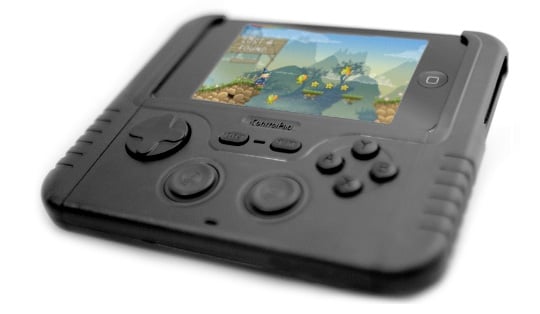 The iControlPad supports the following smartphones:
iPhone 3, iPhone 3G, iPhone, iPhone 3GS, iPhone4, iPod touch, Motorola Backflip, Lg Optimus S, Lg Ally, Blackberry Touch, Samsung Intercept, HTC Dream, T-Mobile G1, Era G1.
Any devices of a similar size could fit too, but users may have to make slight adjustments to the clamps that hold it in place. The pad also features an internal 1500mAh battery pack, which is able to charge your phone through USB while you play.
The company says iPhone users should jailbreak their phones to use it properly, although it runs fine in keyboard mode. The pad should also 'just work' with any Android app that supports a PC gamepad.
The iControlPad is available now for £47. Shipping begins on Feb 16. ®
Similar topics