This article is more than 1 year old
iPad TWO: What, already?
Son of Fondleslab production pre-happening, says someone
The Wall Street Journal reckons production of the iPad 2 is already ramping up, concurring with the majority of rumours surrounding the device.
The iPad 2 will, according to those stalwart "people familiar with the matter", be thinner, faster and equipped for video calling. It will also apparently run across Verizon and AT&T networks in the USA, making the old iPad look decidedly primitive and frankly embarrassing.
That latter capability will mean almost nothing outside the USA, but means the iPad 2 is almost certainly using Qualcomm's Gobi communications chip that supports both GSM and CDMA networks which is already being used (with the GSM capability disconnected) in Apple's Verizon-friendly version of the iPhone 4. In America that's a big deal, but the rest of the world has ubiquitous GSM.
The Wall Street Journal also agrees with previous rumours that the iPad 2 won't have a significantly higher resolution screen, no retinal display for pads - which isn't very surprising as such a thing would drive up the cost quite a bit.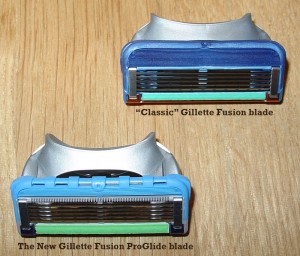 Thinner, faster, and a bit more expensive: photo from The Shaving Detective
What we still don't know is when the iPad 2 will appear on the shelves, how much it will cost or what functionality Apple is keeping back for the big bang launch. Stay tuned folks! ®