A 54 year-old man is accused of underage sex with a young teenager, who he had "married" in the online fantasy game RuneScape.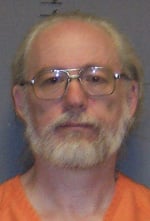 John W. Philips (right), from Massachusetts faces 11 charges including sexual assault, using a computer with intention of committing a crime and accosting a child for immoral purposes. If found guilty, he could face up to 20 years in jail.
Philips allegedly met the 13-year-old girl in the online game RuneScape, where the pair struck up a virtual relationship and shared personal details.
According to the charges, Philips tried to mail the girl a mobile phone, but when that failed, visited her in person and gave her the phone. He is accused of having sex three times with the girl.
Philips, whose only source of income was selling Magic: The Gathering game cards, dyed his hair and went on the run, visiting his father in upstate New York, where he was arrested.
The alleged victim is now in therapy and police say the affair has been traumatic for her.