Closed market
Creative lays its cards on the table as soon as you turn the Ziio on. The first thing you notice is the 'X-Fi' pull-down menu located right at the top of the screen, which provides access to the device's audio and Bluetooth settings. The lower part of the screen is devoted to an iPad-esque dock, which holds the Ziio's four key apps – its web browser and the ZiiMusic, ZiiVideo and ZiiPhoto players.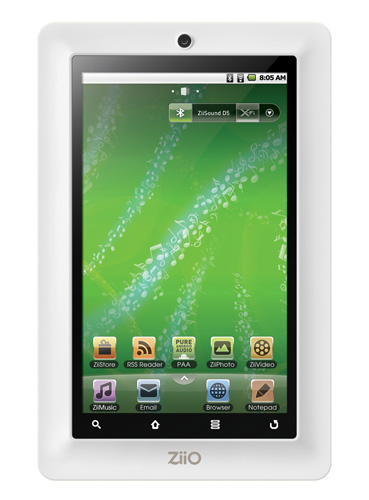 With no access to the Android Market, apps options are limited
There's also a set of four 'hard' buttons beneath the main screen, which allow you to search, return to the Home Page, display menu options for the currently running app, and a 'Back' button for returning to your previous menu selection.
It's that set of apps in the dock that sum up the Ziio's real focus – music, video, photos and a spot of web browsing. There's a further set of 10 basic apps on the main Home page, providing features such as e-mail, a calendar, and the Task Manager, which you can use to quickly switch between apps, or shut down apps that are running in the background.
There is also a button on the dock that allows you to open the Application menu. This displays a number of other built-in apps, which you can then drag onto one of the three home screen pages to create your own customised layout. So there's plenty of room for organising apps.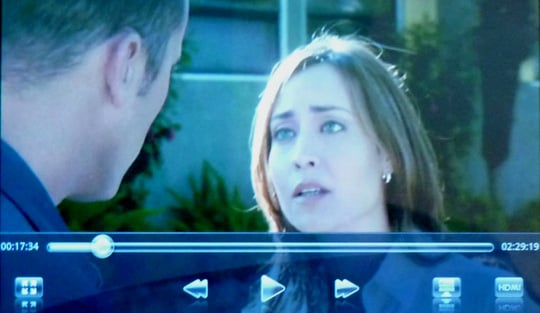 Comprehensive video format support and equipped with high quality audio streaming
The other built-in apps include the ZiiAcademy e-book reader, ZiiExplorer file browser, and the ZiiStore which provides access to Creative's own – somewhat sparsely populated – app store. You can get an idea of what's available here. However, there's no option for connecting to the Android Market, which means that locating additional apps on the net is going to be a bit of a chore. That again emphasises the fact that those four key apps in the dock are what the Ziio is really all about.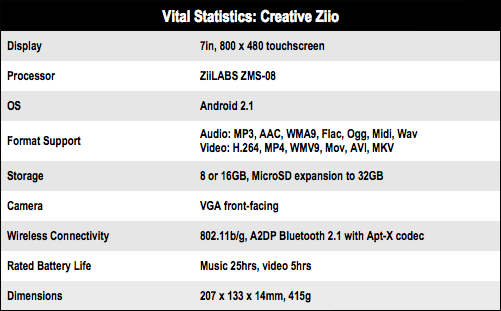 Similar topics