Sound choice
Still, if you do just treat it as a PMP with a biggish screen for watching video then the Ziio works pretty well. The tiny built-in stereo speakers are predictably feeble, but the output from the headphone socket uses Creative's X-Fi technology to good effect, and the Ziio also supports the Apt-X audio codec for high-quality streaming over Bluetooth.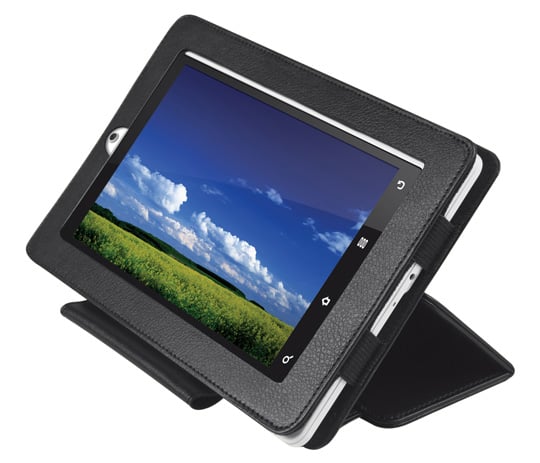 Hopefully, the Ziio's forthcoming Android update will address some of its limitations
The Ziio's video performance is good too. While the display isn't exactly high-def, it is perfectly watchable. I managed just a little under the quoted five hours of battery life when playing episodes of Dexter. And for less demanding tasks I found I was easily able to get a full day's use out of the Ziio before having to recharge the battery.
The one big disappointment here was the lack of Flash support, which means that the likes of YouTube and the BBC iPlayer aren't available – which seems like a fairly big omission in a device that calls itself a 'wireless entertainment tablet'. That said, the Skyfire app that transcodes Flash content does appear on the Ziistore, which is a possible workaround.
Verdict
The Creative Ziio does look rather limited when compared to some of its more ambitious tablet rivals – indeed, the refusal to provide access to the Android Market certainly seems like a rather short-sighted. But if you simply think of it as a portable media player with a 7in screen and a web browser, then it's a pretty good effort – and one that will earn its keep if you want to listen to music or watch some films on when travelling. ®
More Tablet Reviews...

Archos
101 8GB
Huawei
S7
Samsung
Galaxy Tab
Apple iPad
3G 32GB

Creative Ziio 7in Android tablet
Well-priced tablet that's more a big screen PMP than a touchscreen PC.
Price:
£200 (7in, 8GB), £220 (7in, 16GB) RRP
Similar topics