Review The Genesis S815 is the latest all-in-one (AIO) printer-scanner-copier-fax from Lexmark that brings a radically different form-factor to the product class.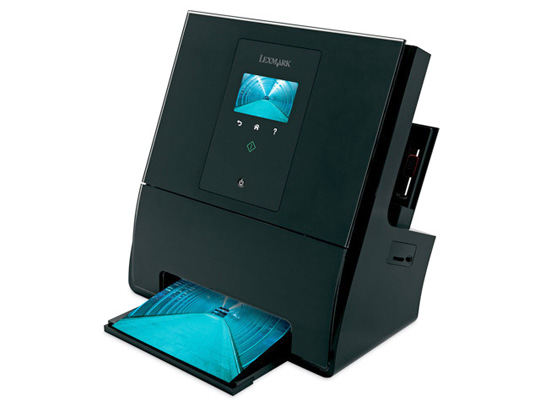 Evolving technology: Lexmark's Genesis
It stands a shade over 40cm high on your desk, with a 40cm x 40cm footprint, allowing for the sheet-collector extension in the front. With this folded away the front-to-back dimension loses about 18cms. The Genesis' desk-space saving may be important to you, but for me the big question was: four hundred quid? Eh?
Consumer AIOs have plummeted in price over recent years, some of them now coming in under the 50 quid mark. For a couple of months now I've been happily running an Epson BX305, which can be picked up for £75, if you shop around. So what's the 'Stella Artois' factor in this new Lexmark offering?
Yes, it can directly print from or scan to a memory stick. And it has a pretty (and very practical) touch screen. But the biggest technical difference lies with the scanner. There isn't one. Or more accurately, the traditional wheezing flatbed crawling sensor arrangement has been replaced by a lightning-fast electronic camera.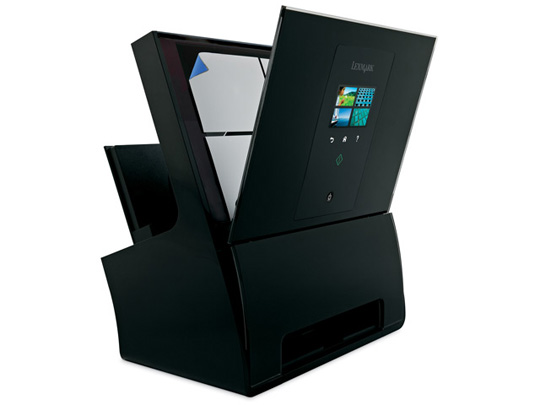 Farewell, bump and grind
Special optics are utilised – designed to deliver a true image at very short-focus – with the inevitable wide-angle lens barrel distortion being corrected electronically. Red, green and blue LEDs flash in quick succession, creating a set of monochrome images that are internally merged to give impressively accurate colour rendition.