First Look Ford describes the new Focus, being launched to its dealer network today, as being its most technology packed car yet. It's not fibbing, but not every model gets the lot.
Active Park Assist, for example, which does reverse parallel parking for you only comes as standard on the Titanium X, one of the four option packs the new Focus will be split into.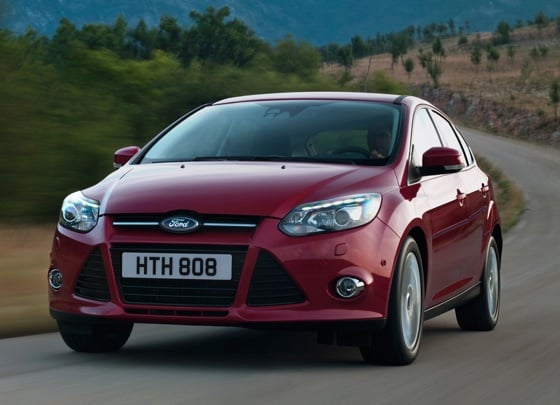 APA works surprisingly well, correctly detecting car length-plus gaps in a line of vehicles and steering you into the space, smoothly and accurately. I know, I tried it this week at a Ford event in Sheffield. All you control is gear selection, clutch, brake and throttle.
Drivers who parallel park regularly - I do; I have no off-street parking at home - may not use APA every day, but if you need to slot into a space quickly, it'll get you out of the way of traffic without putting your tyres on the curb.
Out and about, the new Focus is a quiet, calm machine, nicely keeping road noise down and successfully smoothing the many potholes spotting the roads along which Ford's prescribed test drive route took me on.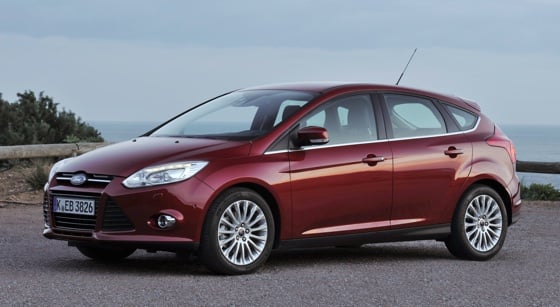 The 30-minute drive didn't give me enough time to put the Focus through its paces - neither I nor the dealers who'll be following me got to take the car onto the motorway or a big A road - so a fair bit of the car's new tech, such as its lane-keeping mechanism, blind spot monitoring and eco-oriented driving guidance didn't come into play.
Smooth ride
I didn't get stuck in slow-moving traffic, so the low-speed safety system didn't get a look in either.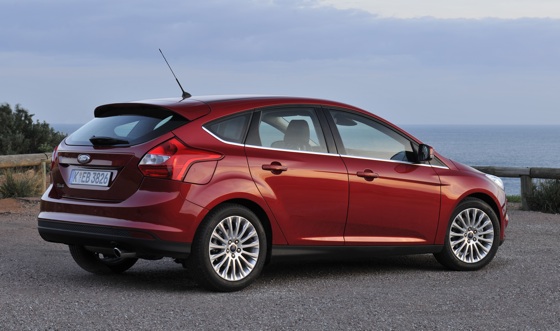 But the Focus feels good to drive, with its six-speed manual gearbox shifting up and and down very smoothly, and the 1.6 litre EcoBoost engine delivering rather more power - 150PS or 182PS, depending on version - than its capacity rating suggests.
EcoBoost allows Ford to highlight the Focus' green credentials, but it's not standard across the range. Depending on whether you pick Edge, Zetec, Titanium or Titanium X variants, you'll get a choice of 1.6 litre TiVCT or TDCi engines, or 2.0 litre TDCi. All deliver CO2 emissions of less than 140g/km, putting them into VED band E - £110 in the first year.
The 1.6 TDCi engine emits 109g/km, which is £20 VED band B, but that comes at the cost of much lower power: 95PS or 115PS, depending on model, and correspondingly slower acceleration.
The 150PS 1.6 EcoBoost will do 0-62mph in 8.6s and 31-62mph in the same time. Compare that to the 95PS 1.6 TDCi, which takes 12.5s and 10.9s, respectively.