This article is more than 1 year old
Roberts Stream 63i
The only all-in-one music combo you'll ever need?
Tunesmith
From a hi-fi point of view, the output doesn't offer a huge amount of detail, and the high end is a little muddy, but there's plenty of presence and a fair bit of kick in the low end. It's a case of horses for courses – if you want some serious hi-fi, this isn't the system for you, but if you value the ability to play any of your disparate music sources in the background, or use them for dancing around your kitchen, then the Stream 63i has certainly got what it takes.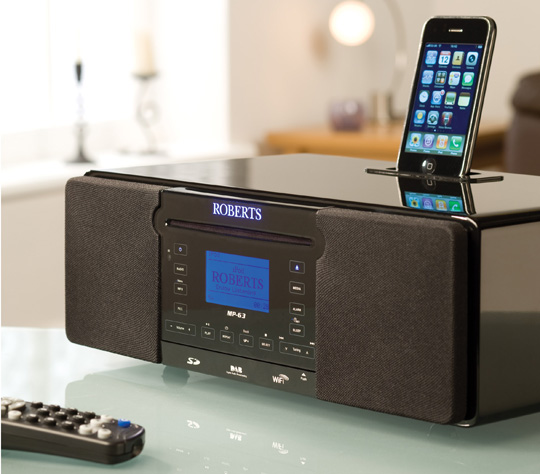 As an all-in-one music hub, there's not much more you could want
Verdict
The Roberts Stream 63i is a decent do-it-all music system which can handle almost any music you care to throw at it from radio, CD, the internet or streaming. While the audio quality isn't the exactly the highest of fidelity, it is certainly punchy when you need it to be and delivers a comfortable, room-filling level of sound, from whatever source, with the greatest of ease. ®
More Audio Gear Reviews…

Denon Ceol
with Apple AirPlay
Arcam
Solo Neo
Onkyo
CS-545
Group Test
Surround Sound
Amplifiers

Roberts Stream 63i
A slick-looking box of musical tricks that can handle almost any digital music source you care to put its way.