This article is more than 1 year old
Nail'd
Quad bore computing
Review There's something obvious missing from Nail'd. For grammarians, it will be the title's unnecessary contraction of a perfectly acceptable transitive verb. For Newtonians, it will be the game's flagrant disuse of the laws of motion. For everyone else, it will surely just be the total lack of challenge on offer in developer Techland's off-road arcade racer.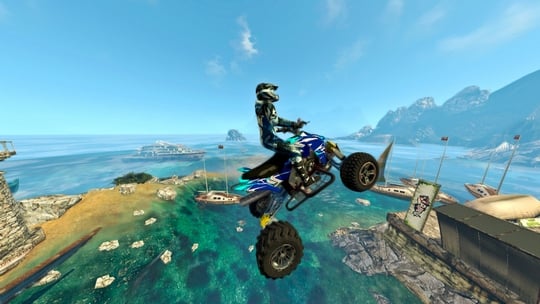 A plummeting success?
Don't get me wrong. I like to win as much as the next person. But winning 97-races out of 104 at the first attempt; never failing to reach the next gate in a time challenge; consistently crossing the line 10-seconds ahead of the pack - the constant lack of challenge provides for a experience as dull as the ditchwater Nail'd often forces you to splash through.
Things starts promisingly enough. Despite simple bike and rider models, Nail'd is a great looking game. From its unspoiled Andean glacier and dust-baked Grand Canyon, to its parched Grecian paradise and giant sequoia forests of Yosemite, the locales provide magnificent vertiginous backdrops to the game's twisting, banking, roller coaster routes and myriad obstacles and jumps.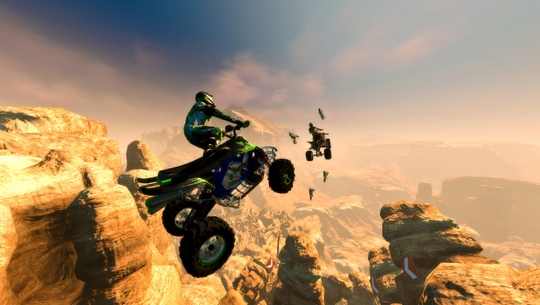 Boulder dash
For the first hour or so you're too distracted to spot the wood for the trees. Hurtling through scenery, jostling for position, leaping over hot air balloons, threading through overhanging rocks and branches, dodging past trucks and trains - it's only when you've crashed for the hundredth time and still gone on to win the race that Nail'd's greatest flaw becomes apparent: the impunity of its crashes.