D-Link Boxee Box DSM-380 media streamer
Content provider?
Review D-Link's Boxee box, also known by the catchy moniker of DSM-380, is aimed at a sector of the market that's quite important in the US – streaming online media – but somewhat less so in the UK right now.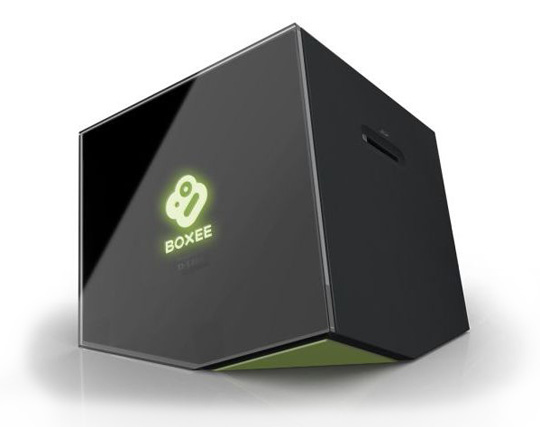 Media container? D-Link's Boxee box
It's essentially a small form factor PC running the Boxee software, itself based on the excellent XBMC. Rather than a straightforward cube, it's had the bottom sliced off, giving it the appearance of sinking into the table top.
One side has a Boxee logo that lights up when it's running, while the other has an SD card slot, and the rear panel carries the ports. Video output is HDMI only, and can go up to 1080p – unlike Apple TV, which only does 720p. The external PSU is a standards plug-top unit.
The remote is a sort of bastard child of Apple TV and Google TV; the top surface has a play/pause button, a nav pad with central select, and a menu button. Flip it over and there's a full Qwerty keypad, which makes searching for content much simpler.
Initial setup and configuration is straightforward, and you can connect using Wi-Fi or wired networks; it does seem to take a little while for the Boxee to start up, however, and the fan is alarmingly loud before the software has finished loading. After that it's a background noise, but certainly noticeable in my living room.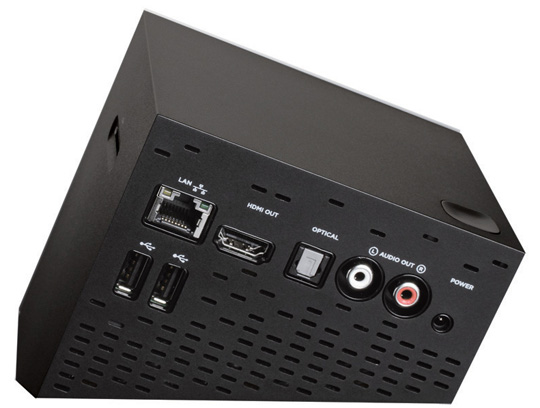 Interfacing supports SD cards and external USB storage
Searching for content is one of the things that Boxee is quite good at; the interface looks quite slick, and you can search for movies or shows, and it'll find matching online content for you, regardless of the provider, assuming they're hooked up to the Boxee platform.