Lenovo has given its European and Australian ThinkPad fans the finger by refusing to allow them to buy its upcoming AMD-based ThinkPad X120e sub-notebook.
Lenovo launched the 11.6in laptop at the Consumer Electronics Show (CES) in January, and it's currently listed on the company's US website as "coming soon". It's due to go on sale there today.
But not over here. Lenovo recently wrote on its Facebook page that while the sub-notebook would "be available in North America, China and other emerging market countries... at this time there are no plans to launch X120e in Latin America, Japan, Australia or Western Europe".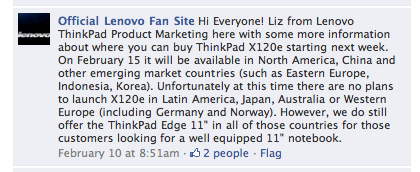 Said the company's chirpy social networking correspondent: "However, we do still offer the ThinkPad Edge 11in in all of those countries for those customers looking for a well equipped 11in notebook."
Both the 11.i6in Edge and 11.6in X100e - the X120e's predecessor - are available with AMD processors, but only single-core chips. The X120e has a dual-core AMD E-350 part, weighs less and has a longer battery life.
Why wouldn't Brits and Aussies want the better model, Lenovo?
Still, the Chinese giant does have form here. It's LePhone smartphone and LePad tablet, both prominently shown as CES events past, are destined solely for the Chinese market.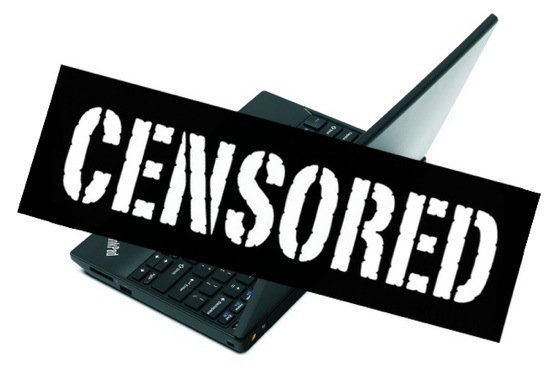 ThinkPad buffs can take a look at the ThinkPad X120e's specifications here, and dream whistfully about what they'd do with the machine if Lenovo would only let them buy one... ®
Thanks to reader Richard Coates for the tip