Toshiba will not be canning its Folio 100 10.1in Android tablet when its 10.1in Android Tablet arrives on the scene.
The Folio, which has at last received Adobe certification for its implementation of Flash, paving the way for its re-introduction after being dropped by exclusive supplier Dixons in November 2010, will return to the market in March, Toshiba staff told Reg Hardware today.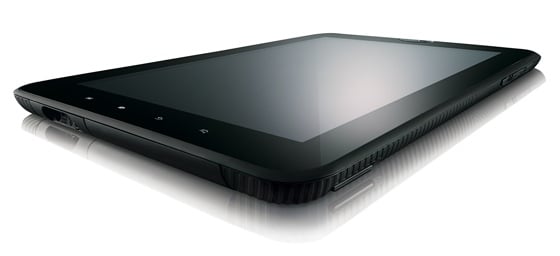 Toshiba's Tablet
Folio will run Android 2.2 Froyo at re-launch but will not be upgradable to Android 3.0, we were told, because it doesn't meet Google's Honeycomb hardware requirements.
The Toshiba tablet that will, simply called Tablet, will debut some time in Q2, Toshiba said. Tablet was announced at the Consumer Electronics Show (CES) in January.
It will have a 10.1in, 1280 x 800 capacitive touchscreen, contain an Nvidia Tegra 2 processor, and combine 0.2Mp and 5MP front- and rear-facing cameras. You can add to that HDMI, USB - mini and full size - SD and analogue audio portage, and 2.4GHz 802.11n Wi-Fi.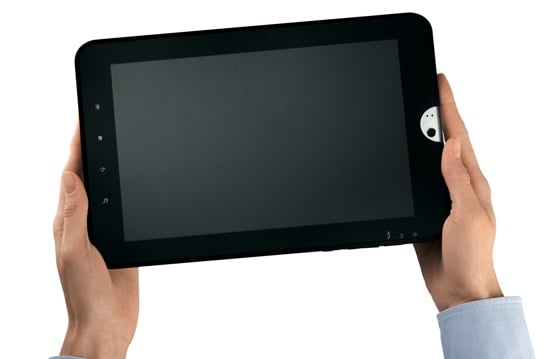 Today, Toshiba said it will also sport the company's Resolution+ upscaling technology for crisper pixel-expanded imagery.
Toshiba wouldn't discuss the Tablet's pricing, but it did say that the £300 Folio 100 will be its "entry level" offering. That suggests the Tablet will be a rather more expensive, premium offering.
Dixons, incidentally, will no longer have the exclusive on the Folio 100 when the tablet returns next month. ®