Review If you're an iDevice owner and fancy hooking it up to your telly – but would rather not pay £80 for the rather basic combination of Apple's Universal Dock equipped with component or composite cables – then the iXtreamer is one option that stands out from the multitude of iThing third party docking systems.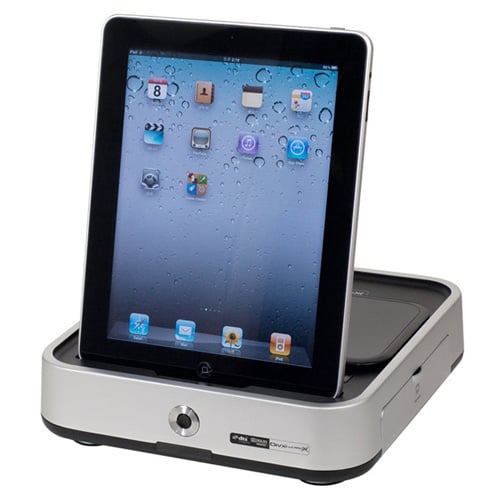 More than just a dock: Xtreamer's iXtreamer
The iXtreamer features a base station which can dock almost any iDevice, including the iPad, although to make use of most of the features, it must be iOS4 compatible. The obvious advantage over Apple's kit is the iXtreamer's range of connectivity options. On the back you will find USB 2.0, Ethernet, HDMI, RGB component, analogue RCA, along with both coaxial and optical digital audio.
Now, if you're thinking that this is going to deliver an HD output from your docked device, closer inspection of the spec reveals that the dock only supports resolutions up to 480i. So why does the iXtreamer need all of this connectivity? Well, it's also a network streamer and a Nas box – although you'll need to instal your own hard disk for the latter and will output up to 1080p with other sources.
The iXtreamer is certainly a very capable piece of kit when it comes to interoperability with Apple devices, but truth be told, it does not appear to be jailbreak friendly. When testing with a jailbroken iPhone 3GS running iOS 4.1, I was only able to play and pause music blindly, there was no video output whatsoever, which also means that video and pictures could not be displayed.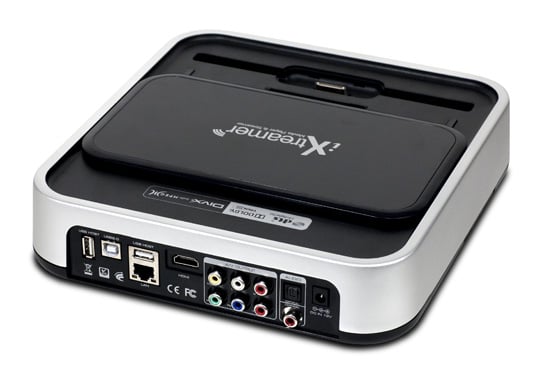 Comprehensive interfacing to accommodate its support for a range of media sources
However, when using a second generation iPod Touch running iOS 4.2.1, all of the features worked correctly, and I was able to view and control all of my media using the simple interface which closely resembles that of the iPod classic. Indeed, the iXtreamer, supports a range of older iPods too.