This article is more than 1 year old
US Secret Service tabletop training toytown goes virtual
No more going 'brrmm' and moving model cars about
You know the US Secret Service? Famously it isn't actually the secret service of the USA; that's the CIA. What the Secret Service mainly does is investigate financial and computer crimes, though it is much better known for providing bodyguards and security teams for the President, vice-president and other major US public figures.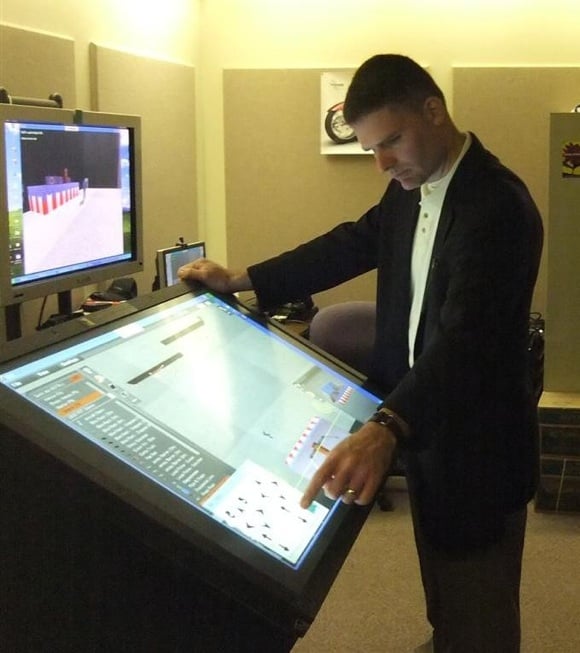 OK, let's go for a standard movie-plot number 263 scenario
Despite the fact that the investigative, white-collar-crime'n'counterfeiting* side of the secret service is modern and techy indeed (it has no fewer then 24 Electronic Crimes Task Forces "dedicated to fighting high-tech, computer-based crimes") the bodyguarding side of the agency is a little old-fashioned. In fact we learn that as of now, special agents are still trained to protect the President using a tabletop model urban area called "Tiny Town", around which they move little model cars, presidents, assassins, special agents etc.
Finally, however, this has been judged a trifle old-fashioned and the service has asked for help from the well-known lab boys and girls of the Department of Homeland Security (DHS) Science and Technology directorate. (The Secret Service was moved out of the Treasury and into the DHS when it was formed following 9/11.)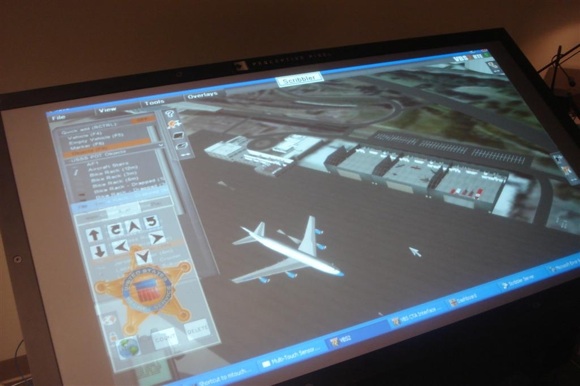 Historical Mode.
Whaddya mean, he won't come out because Marilyn Monroe is singing a song to him?
The new Site Security Planning Tool, naturally dubbed "virtual Tiny Town" immediately, features 55" touchscreen displays and uses Virtual Battle Space VBS2 software to simulate airports, stadia, hotels etc. It has various modern wrinkles such as the ability to accurately model chemical plumes, suicide bombers and "air and subsurface threats".
According to DHS inhouse journal S&T Snapshots, "virtual Tiny Town" is expected to be up and running by spring next year. Until then the steely-eyed presidential bodyguards will have to get along with the existing tabletop toytown arrangements. ®
Bootnote
*The secret service was originally set up by the US Treasury to hunt counterfeiters in 1865. It landed the job of protecting the President later on in 1894 because it was the only organised federal law-enforcement agency in existence at the time.
Secret service agents transferred to the Justice department subsequently set up what eventually became the FBI. Nowadays lucky Americans (and in many cases people abroad) enjoy the protection/interference offered by many more tribes of feds: DEA, ATF, CBP, ICE, TSA etc etc.