This article is more than 1 year old
Canon EOS 60D DSLR
Shooting from the middle ground
Setting the ambience
When used in scene modes, the inclusion of the Ambience or Lighting options from within the Quick Menu presents a new way to add a creative touch to the settings automatically selected by the camera. Ambience lets you choose the mood of the picture with settings such as Cool or Intense. Lighting allows you to select a white balance pre-set according to the scene, such as Sunset.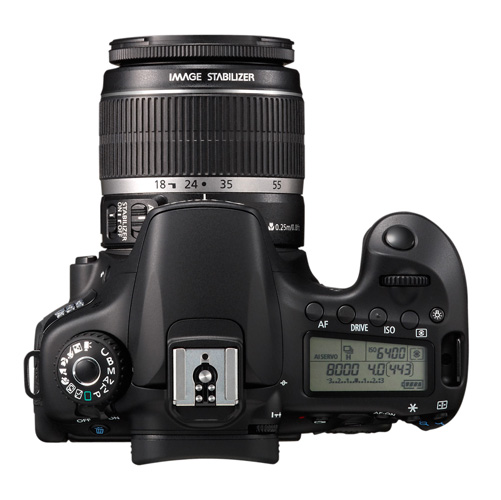 With fewer dedicated button, there's a greater reliance on menus
With the EOS 60D set to manual or semi-manual modes, the Quick Menu becomes fiddlier – crowded with less than obvious icons. When using the full menu options, the structure appears the same as on previous EOS models, with logically organised screens and colour-coded tabs that become available according to the shooting mode you are using.
Yet the most striking departure from the EOS 50D – and an unmistakable mark of market repositioning – is the introduction of the articulated LCD screen. The panel has a 1.04million pixel resolution, is sharp and bright, has 100 per cent viewing and an anti-reflection coating. The actual size of the screen is the same of the previous model but the aspect ratio has changed to a wider 3:2 to match the size of the sensor. Now images can be displayed full screen without annoying black stripes at the top and bottom.
The screen folds out 90 degrees to the left and can be turned at any angle of a 270-degree rotation to face upward, downward or forward, enhancing creative and unusual viewpoints capture. The screen can be stored away face down for protection when not in use. The EOS 60D also features an eye-level pentaprism viewfinder with 96 per cent frame coverage and a magnification of 0.95x.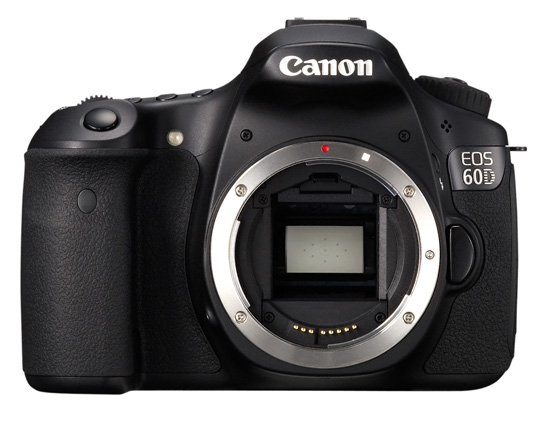 Increased pixel count, but the sensor size remains an APS-C form factor
The size of the EOS 60D's CMOS sensor (22.3x14.9mm) remains the same of its predecessor but Canon has increased its resolution by reducing pixel size. Despite these changes, the overall image quality and ISO performance appears not to suffer.