This article is more than 1 year old
Canon EOS 60D DSLR
Shooting from the middle ground
Image processing
To avoid placing the EOS 60D in direct competition with its bigger brother, the EOS 7D, Canon chose not to upgrade it to a dual processor and retained the EOS 50D's DIGIC4 chip. Given the increased sensors resolution the processor is working harder and it shows with continuous shooting speed dropping by 1fps to at 5.3fps. Yet overall, the camera's performance is still good with fast start-up, image processing and file writing times.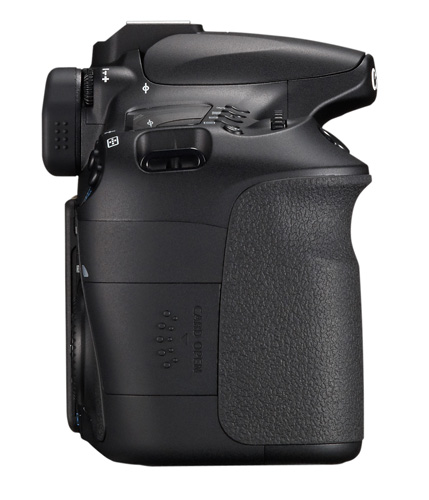 Powered by a single Digic 4 processor, continuous shooting is slower, but it's still no slouch
The EOS 60D uses a 9-point all cross-type sensors AF system, which in all but the fastest moving subject works swiftly and accurately. In Live View though, its use is more limited. You have two options at your disposal: contrast-detect system, typically found in compact cameras, which is not very fast and a bit erratic, or the DSLR-like phase-detect one. This mode is much faster, but blacks out the screen while focusing as it needs the camera to flip down the mirror.
White Balance performance is excellent, producing accurate colour reproduction in virtually any lighting condition. Aside from the Auto mode, there are 6 available presets: Daylight, Shade, Cloudy, Tungsten, White Fluorescent, Flash. There are also options for WB bracketing and WB Shift, to lets you manually adjust the balance toward more or less green, magenta, blue or amber.
The EOS 60D upgrades the previous model's metering system to the 63-zone iFLC (intelligent Focus, Colour and Luminance) found in the EOS 7D, which uses colour as well as lighting for determining exposure. The system is calibrated rather differently than in the 7D though because it needs to factor in information carried by the focusing sensors and the EOS 60D has 10 fewer sensors than its bigger brother. Nevertheless, exposure with the EOS 60D is pretty much spot-on and manual adjustments are rarely needed.
I was surprised by the image quality of this camera, especially in light of the extra pixels squeezed onto the sensor. The picture results are outstanding for this class of camera, with rich colour reproduction, smooth tonal gradation and impressive low-light performance. The 60D has a native ISO range of between 100-6400, extendable to 12800.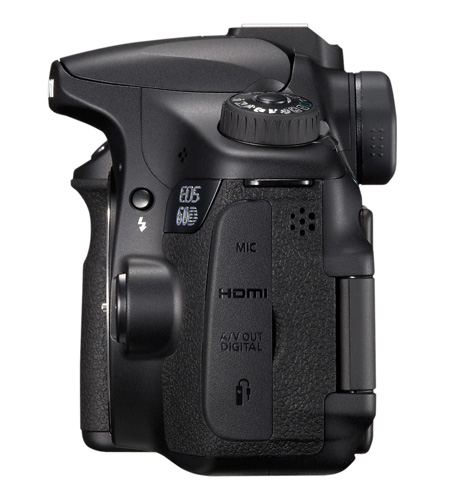 Images turned out to be well-exposed, rarely requiring manual tweaks
There is virtually no visible noise at all speeds up to 800 ISO. From 1600 ISO onward noise starts to appear, especially in the shadows, and details start being softened by the powerful noise reduction software. But even at the highest ISO settings images are still very usable and there is still quite a nice level of detail, if a little spoiled by chromatic noise.