This article is more than 1 year old
Marvel vs Capcom 3: Fate of Two Worlds
Comic moments
Review The decision to resurrect the Marvel vs Capcom series is a logical choice for Capcom. After the success of Street Fighter IV and Super Street Fighter IV, it makes sense to capitalise on a general appetite for comic book movies by exhuming the ten-year-old crossover franchise.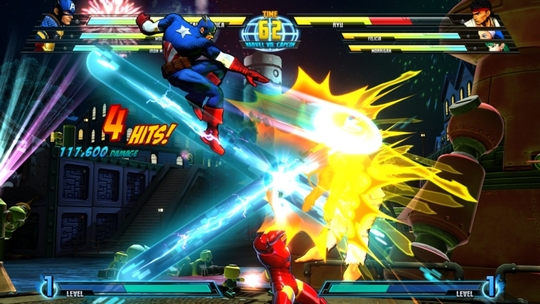 Americaa... thud, yeah!
But where Street Fighter IV hadokened 2D fighters back into mainstream gaming with a near perfect balance of accessibility and depth, MvC3's lack of features and widened gulf between casual and serious play – not to mention return to full price point after last year's budget SSFIV release – ultimately limits the appeal of Capcom's new challenger.
Of course, Marvel vs Capcom has always done things its own way. Although sharing Street Fighter's intricate system of combos, specials and hypers, MvC3's trademark three-versus-three combat makes for a fundamentally different experience.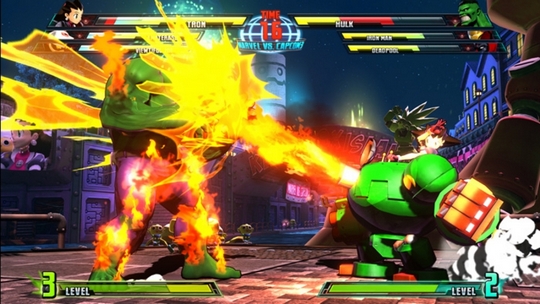 Blasted superheroes
Team mates can be temporarily summoned to perform assist moves or permanently tagged in to provide respite for your current fighter, allowing them to recharge a portion of their health while off-screen. Both features instantly become part of your arsenal, and are increasingly relevant in the game's higher difficulty settings and on-line matches, where assist combos and health-bar management are as important as regular combos, blocking and juggling.