This article is more than 1 year old
Ten... over-ear headphones
Surround sound
Beyerdynamic DT 880

Anyone who's stepped inside a recording studio will be familiar with Beyerdynamic's classic over-ear studio headphones, the DT 100s. Indeed, this German company has been producing headphones since 1937, so it must be doing something right.
The DT 880s are quite beautiful and are certainly one of the comfiest fits too. The soft velvet-like ear pads make the DT 880s a joy to wear and, while they are quite bulky, the design is admirable, as I didn't feel at all conscious of their size when taking to the streets.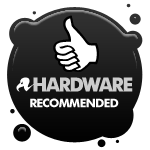 Open-backed designs do leak a lot of sound, but they're incredible to listen to and don't hurt the ears over long periods of time. Beyerdynamic chose the middle path here and the balance hits the spot delivering a spacial soundscape and containing the audio more than fully-open models.
Sound is neutral, clean and crisp with a distinct mid-range accompanied by powerful bass frequencies that rarely overwhelm. They improve my home recording setup, and I can tweak levels perfectly with these beauts.
My only disappointment was a fixed cable and a huge carrier case, although despite its size, the latter would definitely protect your investment. I can't fault them too much, although they are maybe a tad on the pricey side, but some things are worth paying for and the DT 880s ranked as one of my favourites in this roundup.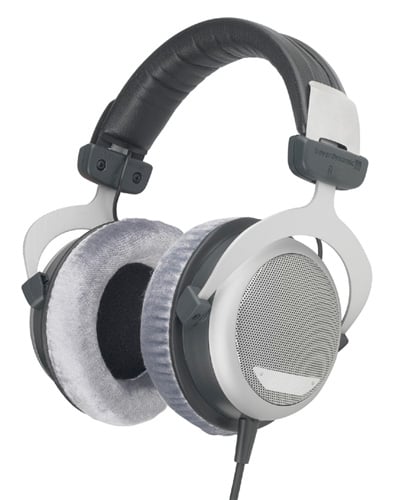 Bose AE2

Bose are known for sound systems that deliver an impressive output, and the company's ability to get a big sound out of little boxes has been applied to its headphone range. Without question, the Bose AE2s bring are the most compact option to feature in this round-up.
Black leather earpads combine with a matt-black finish to form a very executive look, perfect for the travelling businessman. It's easy to forget they're there as the body is super lightweight and they fit so snugly over the ears, isolating outside noise rather well in the process. Despite feeling quite flimsy, there's an opulent grace to the movement of the linkages and the cable detaches, so shouldn't accidentally break if caught in your office chair for instance.
Onto the sound then and the Bose AE2s have nice rounded bass notes and a warm mid-range, however top-end frequencies were a bit too crisp. Listening to big band tunes with lots of crashing percussion emphasised this. Koop, a stunning electronic jazz duet were awesome through them, though.
By and large, the AE2s were impressive and the company is so confident you'll like them, it offers a 30-day money back guarantee. Peachy.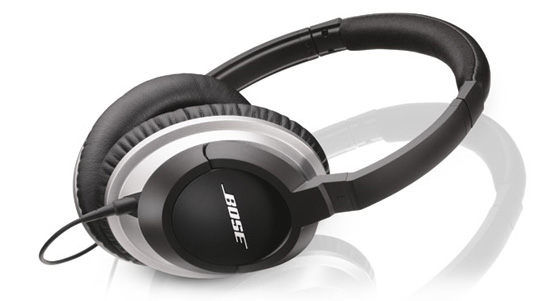 Reg Rating 80%
Price £120
More info Bose