This article is more than 1 year old
Ten... over-ear headphones
Surround sound
Sony XB500

Sony's XB500s provide further evidence of why spending a bit extra on over-ear headphones pays in the end. It's not that they're rubbish, but they just don't come close to the higher-priced models tested here. Also, they lanyard style cabling – a wire from each earpiece – and these are fixed, unattractive and far from satisfying. One the plus side, the cables are flat so do avoid knots.
If bass is what you're after, then these do what they say on the tin. Described as "extra bass" the bass is quite pronounced and it would be daft to criticise them for this design quality. As nice as it is to be able to have a superb low-end response though, the XB500s labour the point too much, neglecting higher frequencies in the process. Sound is too unbalanced for my liking.
Despite that, the XB500s are very snug, with faux-leather pads acting as huge pillows on each ear. They offer effective noise isolation too and remain comfortable during long listening periods. For under £60, I'd feel rotten marking them down too much and having heard some of the dodgy-branded equivalents; they're not so bad for the price. However, they just lack refinement on the grand scale of things.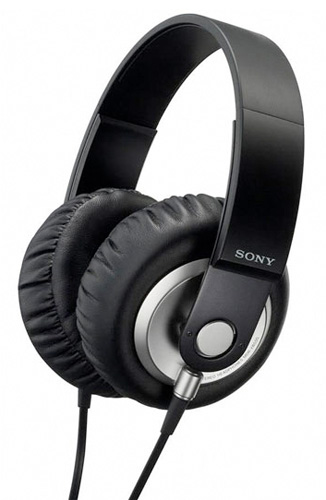 Reg Rating 60%
Price £59
More info Sony
V-Moda Crossfade LP

V-Moda is a new player in the headphone market and apparently, the company has been touring with various DJs and musicians in a bid to improve its take on acoustics and ergonomics. The Crossfade LPs are the company's first attempt at over-ear cans and the four years research that went into them are evident, to a degree.
The look is somewhat gothic, with metal plates on the sides and a hexagonal shape, which appears pretty cool at first glance. They come in a fancy case with everything neatly tucked inside and the inclusion of detachable fibre weave cables, among them one with a built-in mic and mobile phone control, which is a bonus.
The leather padding offers a pleasant fit, but I found they hurt my ears after about half an hour of listening. This wasn't due to the design itself, but more likely a result of the penetrating sound they deliver. The Crossfades are very noise isolating and don't leak huge amounts of sound either, but it's all a bit too bass-heavy. Even though there is also a crisp top-end, it doesn't quite balance things out enough, but at least it does reflect a decent frequency range.
These sound great with hiphop and dance music, but look like they should be ideal for heavy metal and punk. They're not bad, but leave a lot to be desired. Originally, I think the Crossfades were overpriced, but costs have dropped considerably and they can now be picked up for half the RRP, if you shop around. If you can find yourself a bargain and need noise isolation then they could be worth it. ®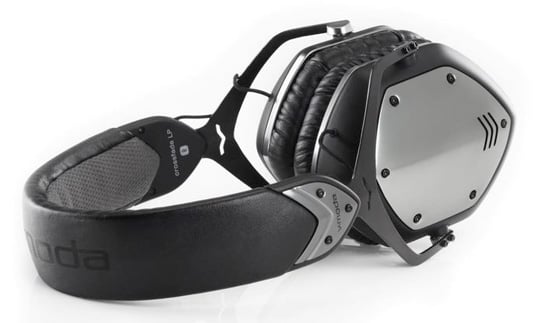 Reg Rating 75%
Price £230
More info V-Moda