Nissan's presence at next month's Geneva Motor Show may be dominated by its Leaf e-car and ESFlow concept e-sportster, but it will also be unwrapping a petrol engine it claims will deliver the world's lowest carbon output.
Dubbed the 'DIG-S', the engine, which is being designed for the Micra, pumps out 95g of CO2 for every kilometer driven.
That's low enough to count for no Vehicle Excise Duty (VED).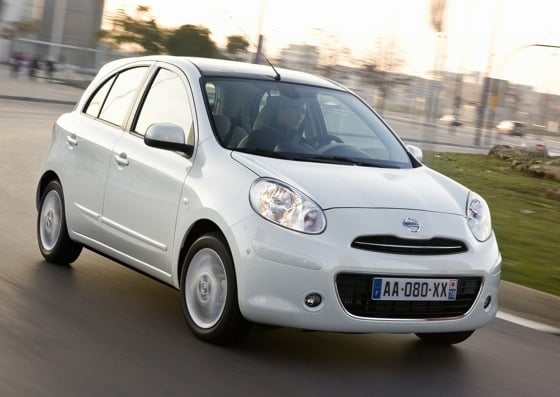 The moniker stands for Direct Injection Gasoline Supercharger. Each of its three cylinders run a longer the fuel intake stroke than a regular petrol engine has - an approach engineers call the 'Miller Cycle'. The supercharger compresses the air fed into the engine to counter the loss of air back up the pipe that would otherwise result from holding the intake valve open for longer.
The upshot of all this is a much higher compression ratio which, in turn, ups the engine's combustion efficiency, resulting in that low CO2 output figure.
Nissan said the DIG-S engine produces 72kW (96.6 horsepower) and 142Nm of torque. That, the company claimed, gives the 1.2-litre engine the same power output as a conventional 1.5-litre four-cylinder job.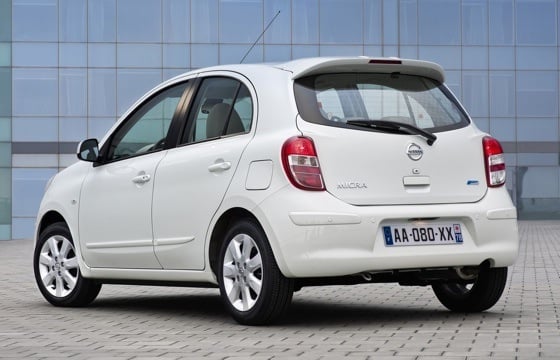 Replace the manual gearbox with a CVT, and the CO2 output goes up from 95g/km to 115g/km, taking the road tax from zero to £30.
Getting 95g/km will depend on your driving style, but that's fortunately not yet a consideration for VED calculations.
The Micra DIG-S is expected in 2012. ®