There is an art to computer games which stretches beyond the act of skilful button bashers being gods at Ghosts & Goblins. A major exhibition will next year explore the evolution of videogames as an artistic medium.
The exhibition, titled The Art of Video Games will focus on the industry's 40-year history of presenting stunning visual effects and its creative use of new tech.
As well as featuring the work of many of the most influential artists and designers during decades of game technology development, it will explore the effect of gaming on pop-culture, its relationship to the creative industry and its benefits to education and skill training.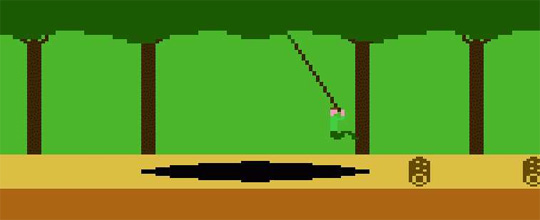 Yes, but it is art?
Some 80 games will be used as exemplars of the art, each presented through stills and video. Five titles will be available to play: Pac-Man, Super Mario Brothers, The Secret of Monkey Island, Myst and World of Warcraft. There will also be interviews with developers and artists, large prints of in-game screen shots and a range of historic consoles.
You can help choose the 80 games through an online vote, open now until 7 April.
The Art of Video Games will be held at the famous Smithsonian Institute's American Art Museum in Washington DC from March 2012 - so there's plenty of time to book your holiday Stateside. It will run for six months, after which it will be taken on tour, and will hopefully make it to Blighty. We'll keep you posted. ®
Similar topics