Miscreants have created a banking trojan that keeps victims' accounts open to plundering even after their marks log out of their accounts.
The memorably named OddJob Trojan hijacks customers' online banking sessions in real time using their session ID tokens. By keeping accounts open even after victims think they have quit, the malware creates a window for fraudsters to loot compromised accounts and commit fraud.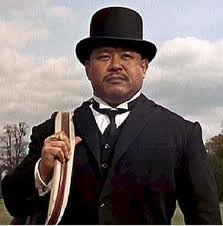 Trusteer, the transaction security firm that discovered the malware, said it made the discovery a few months ago but is only able to report on it now following the conclusion of a police investigation.
OddJob is being used by cyber-crooks based in Eastern Europe to attack their customers in several countries including the USA, Poland and Denmark.
Trusteer said the malware has evolved in the weeks it has followed it, indicating that it is something of a work in progress. The malware is capable of various functions, depending on its configuration, from logging GET and POST requests, to grabbing full pages, terminating connections and injecting data into web pages.
Logged requests are sent to command and control servers in real time, allowing crooks behind the malware to carry out real time session hijacks. By obtaining the session ID token fraudsters can impersonate legitimate users and make fraudulent transactions.
The malware's configuration is not saved to disk, where it might be more easily detected by anti-virus applications. Instead a fresh instance of the malware is fetched from a control server each time a new browser session is opened. Trusteer says its Rapport secure web access software blocks the malware. Which is nice.
More information on the Oddjob Trojan can be found in a blog post by Trusteer here. ®
Similar topics