Space shuttle Discovery is poised to launch tonight on its 39th and final mission – a last trip to the International Space Station which will end a career stretching over 26 years.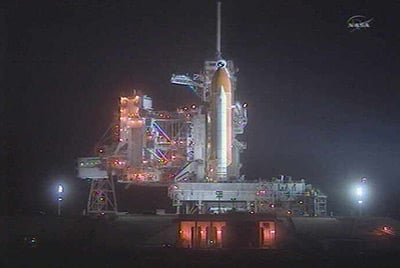 NASA last night retracted the rotating service structure which protects the venerable vehicle on Kennedy Space Center's launch pad 39A – ahead of pumping "more than 535,000 gallons of super cold liquid hydrogen and oxygen" into its external fuel tank this morning.
Mission management team head Mike Moses said yesterday: "Everything is on track and going beautifully with the countdown. We're really looking forward to a very action-packed, successful mission and everything is on track."
Shuttle launch director Mike Leinbach added: "We're not tracking any issues and it looks like Discovery will fly this time."
Weather officer Kathy Winters described conditions at Kennedy as "exceptional", with "only a 20 percent chance that weather will be prohibitive at launch time".
Discovery will bow out by delivering vital spares and the converted multi-purpose logistics module Leonardo to the orbiting outpost. Leonardo – now dubbed the Permanent Multipurpose Module – is set for attachment to the Earth-facing side of the orbiting outpost's Unity node.
The STS-133 mission crew comprises commander Steven Lindsey, pilot Eric Boe, and mission specialists Michael Barratt, Steve Bowen, Alvin Drew, and Nicole Stott. Bowen and Drew are scheduled to carry out two maintenance spacewalks.
Also on board for Discovery's swansong is Robonaut 2, aka R2, which will become "the first human-like robot in space" designed "to demonstrate how dexterous robots behave in space".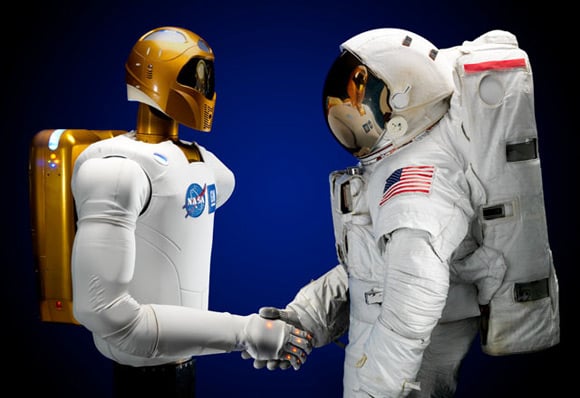 R2 will travel inside the Leonardo module for later unpacking and testing. The immediate ambitions for the robonaut are modest, but NASA hopes that "through upgrades and advancements, it could one day venture outside the station to help spacewalkers make repairs or additions to the station or perform scientific work".
Discovery is due to blast off at 21:50 GMT. NASA's STS-133 mission section is right here. ®
Similar topics