European space truck the Johannes Kepler successfully docked with the International Space Station this afternoon.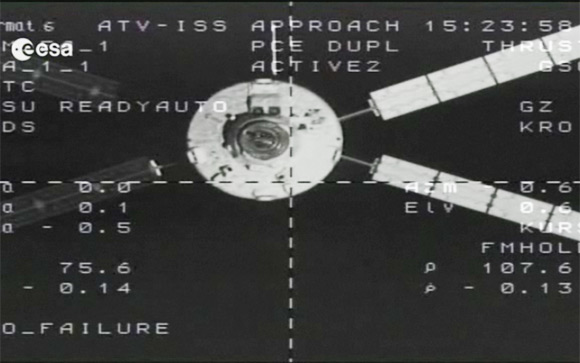 The Automated Transfer Vehicle (ATV) made initial contact with the orbiting outpost at 15:58 GMT without the need for human intervention, and is now clamped to Russia's Zvezda module.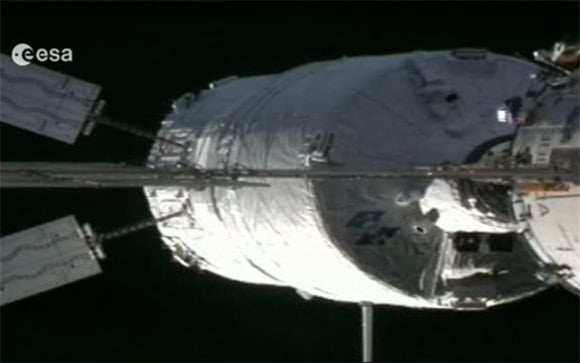 It is carrying 4,534kg of propellant for International Space Station reboost and attitude control, 1,600kg of dry cargo, 850kg of propellant for the Zvezda module and 100kg of oxygen.
The ATV will, during its three-and-a-half month stay aloft, use its own thrusters to "raise the Station's orbit periodically in order to compensate for the natural decay caused by atmospheric drag".
The European Space Agency's commentary during the live video of the docking explained that the ISS does indeed lose altitude due to skimming the Earth's outer atmosphere, rather than as a result of gravity.
This useful repositioning task performed, the Johannes Kepler will be packed with ISS waste and unneeded hardware and consigned to a fiery re-entry death over the Pacific. ®
Similar topics