This article is more than 1 year old
Killzone 3
Bangin'?
Syndicate of death
Of course, no respectable FPS relies on its single-player campaign alone. And Killzone 3 offers an excellent, if derivative, 16-player multiplayer, complete with offline botzone to hone your skills. The nine maps are all recognisable areas from the campaign, although they range from very small to medium sized, with nothing to match the scale of Battlefield's maps. Killzone 2's Warzone returns with its random mix of objectives, and Guerrilla Warfare provides standard team deathmatch, but it's the new Operations mode that really stands out.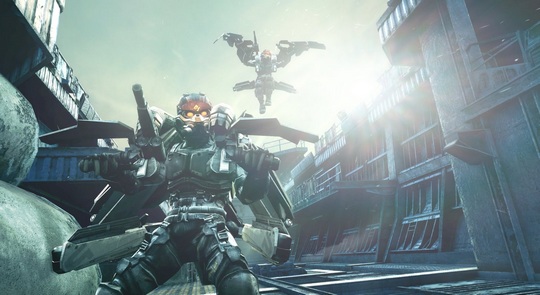 No flyZone
Playing like a campaign vignette, attackers and defenders compete to carry out or foil objectives, such as setting or preventing charges, on their way to achieving full victory. It's a mode seen in other FPSs, but Killzone 3's distinct class abilities and promotion of team work help distinguish Operations mode from the crowd. And its a mode that also distinguishes the best players from the crowd, with the top three on either side rewarded with a starring role in the end cutscene.
If there is one negative, it's that Operations mode is presently available on just three of the nine maps, raising doubts over the longevity of Killzone 3's multiplayer before the inevitable arrival of - yes, you guessed it - the DLC.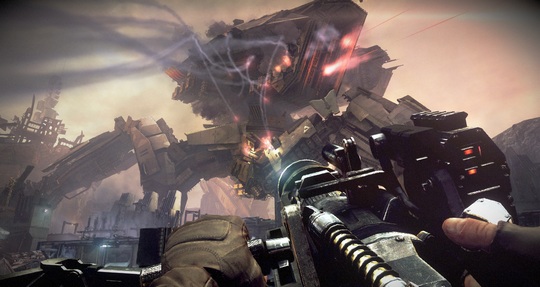 Trail blazing
Verdict
Killzone 3 is a triumph of spectacle over substance. Peer through the jaw-dropping smoke and mirrors and you'll discover a distinctly average shooter. But when cowering behind cover from the onslaught of an indomitable enemy, with bullets ripping through the air and rockets raining down on your position, my guess is you simply won't have time to care. ®
More Games Reviews

Mindjack
Bulletstorm
Dead
Space 2
Mass Effect 2
for PS3

Killzone 3
A technical showcase that fails to back beauty with brawn. Available on PS3 only.