This article is more than 1 year old
RIM BlackBerry Bold 9780 smartphone
Cosmetic treatment?
Application status
Other upgrades compared to the previous Bold include a 5Mp camera, though there's still no HD video recording. The phone's mapping app remains weaker than on other smarties, though it seems a little faster and more accessible now.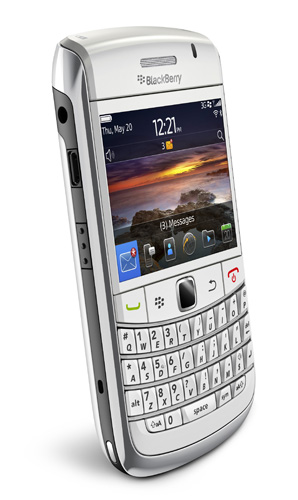 Refined rather than revamped
And the BlackBerry App World is still tiny compared to Android and Apple equivalents. RIM says it's not interested in quantity, only quality. Well, maybe, but the apps it has aren't always the best, though they're quite often the priciest.
Verdict
Overall, the operating system on this phone is still quirky and takes time to get used to, but once you're familiar, OS6 is a decent enough set-up. Beyond that, this is a gentle upgrading of hardware design and spec, but since the previous Bold managed a respectable performance, who's complaining? ®
More Qwerty Smartphone Reviews...

Dell
Venue Pro
HTC
Desire Z
Palm
Pre 2
Motorola
Milestone 2

RIM BlackBerry Bold 9780 smartphone
The default business communicator, remodelled with BlackBerry OS6 to boot.