It's all about charitable gaming today. Not only are millions of kids having a bash at a maths game to raise money for Unicef, but it has been revealed how many greenbacks a pay-what-you-like software bundle made, of which a third was donated to charity.
Today is World Maths Day, so as we speak, over five million children are taking part in an online maths game to try and raise money and set a new world record in the process. Children have been encouraged to get sponsorship, with half the funds raised going to the United Nations organisation and half to their school.
The game is a 60-second maths challenge in which pupils compete in real time against fellow students from across the world. Unicef hopes to raise more than $1m in the process.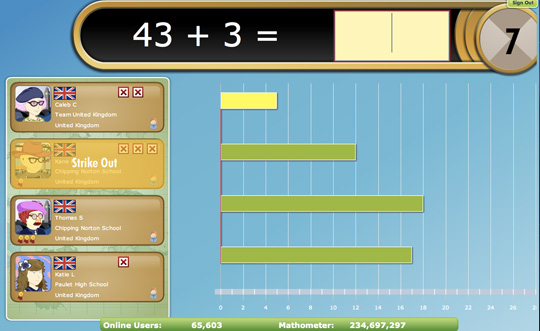 To sum it up: I'm not very good
At the time of writing, Britain was in the lead, with a student from Salcombe Prep topping the hall of fame boards. It's not the winning that counts, though, is it now? Saying that, the top ten students from each age group will win a Gold medal. Yippee. The game is also available on iOS devices.
On a separate, equally charitable note, Humble has made a financial announcement at this year's GDC, letting us know just how successful its Indie Bundles were last year.
In 2010, the Humble Indie Bundles - a stack of DRM-free cross-platform games -were given away, though downloaders could donate whatever they would like to pay for the stash. It was also promised that if $1m was raised in the process, the games' source code would be released. That has now been fulfilled.
According to John Graham and Jeffrey Rosen of Wolfire Games, a whopping $3m has so far been made off the packs, with a third of the figure given to charities Child's Play and the Electric Frontier Foundation.
While 9000 cheapskates bought the bundles at just a penny, more than 30,000 paid a more amicable $10. A couple generous folk out there even paid over $3000, which balanced the figures out a bit.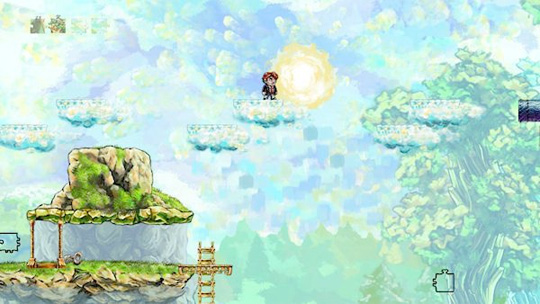 Can I get a rewind?
The bundles, released in two packs contained World of Goo, Aquaria, Gish, Penumbra: Overture, Lugaru, Braid, Cortex Command, Machninarium, Osmos and Revenge of the Titans.
Hats off to the team's Humble work. Now give us another pack please, I'm impatiently waiting and this maths game only lasts a minute. ®