It's easy to claim a world first, but unless you're actually shipping something, the claim is arguably worthless. Marks, then, to LaCie for not claiming to the only storage specialist to have a Thunderbolt-connected external hard drive in the works.
It does have one: the LaCie Little Big Disk, but it won't go on sale until the summer, LaCie admitted. Nor did it reveal how much the high-speed drive will cost when it does become available.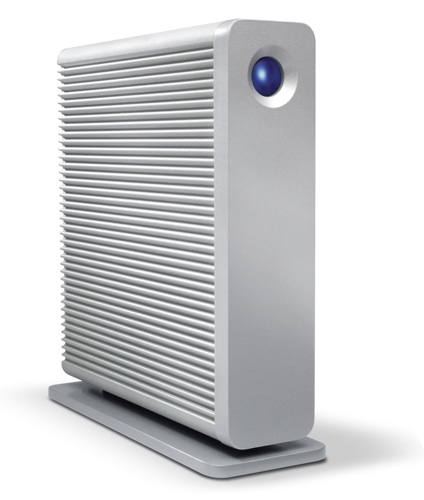 Thunderbolt, announced last week by Intel and shipping now on Apple's latest MacBook Pro laptops, leverages a DisplayPort monitor connection to deliver data transfer speeds of up to 10Gb/s, though you won't see that kind of throughput coming off a Sata hard drive.
Even USB 3.0's 5Gb/s bandwidth isn't remotely strained by your average HDD.
Quite what Thunderbolt can deliver with existing storage technology - SSDs as well as HDDs - we'll get to see when LaCie and others get product out the door. ®
Similar topics