Dixons has removed pricing and pre-order information from the Motorola Xoom page on its PC World website.
Earlier today, the retailer said on the page that it would charge £450 for the 10.1in Android tablet, and invited interested punters to "pre-order today".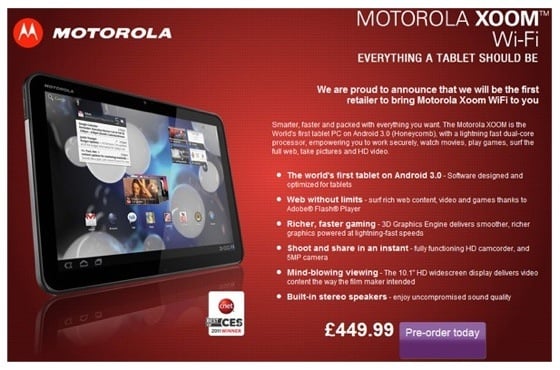 Then...
Within hours, the offer had been withdrawn, and buyers are now told simply to "come back soon".
Dixon's Currys site says the same.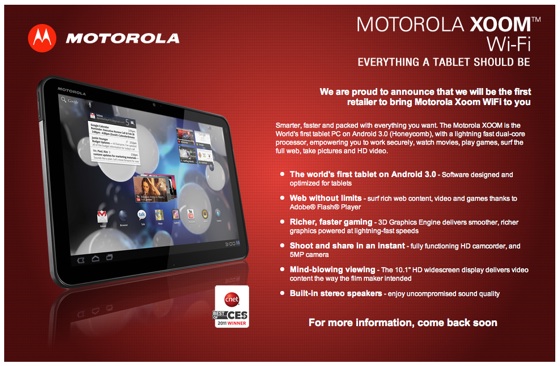 ...and now
If you think £450 is spectacularly cheap for a large tablet that comes with Android 3.0, dual-core processor tech, fast 3D graphics, two cameras, 802.11n wireless networking and HSPA 3G connectivity, bear in mind that Dixons is offering the Wi-Fi-only model.
Carphone Warehouse has the exclusive on the 3G Xoom.
And if either incarnation of the tablet is released here too early, it'll be no more able to play Adobe Flash content than the iPad can, though unlike the Apple gadget this will change when Motorola releases a software update in "Spring 2011".
CW expects the 3G Xoom to arrive in April. In Germany, T-Mobile has the tablet's availability pencilled in for the end of that month. ®