Dell Inspiron Zino HD 410
Diddy desktop with designs on your telly
Review With decent media streamers available for under £150 and many TVs featuring built-in network capabilities, getting content on your telly through a fully-fledged mini desktop PC might seem like a rather expensive way to do things. Still, that hasn't stopped Dell from refining its Zino mini PC series, with the Zino HD 410 being the latest release.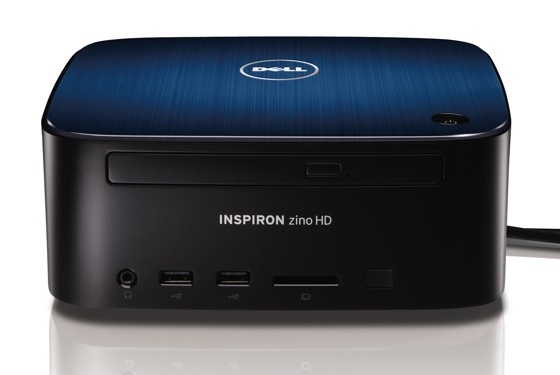 Dell's Inspiron Zino HD 410: set-top sized
There's very little change to the physical design, with the Zino HD 410 looking almost identical to its predecessors. Small, stylish and with smooth, rounded edges, it certainly won't look out of place next to your AV kit.
As before, Dell hopes the lure of interchangeable lids will prove irresistible, with black, red, blue and silver covers all available – though at £20 a pop, I'm pretty sure most people won't bother.
As is often the case with Dell, various configurations of the Zino HD 410 are available. My review sample had a Blu-ray drive, 4GB of memory and a 750GB hard drive, with an AMD Phenom II X3 P840 processor doing the leg work. This three-core chip ticks along at 1.9GHz and, as its PCMark Vantage scores indicate, is a fairly big improvement on the Athlon X2 3250E that was found in a previous incarnation of the Zino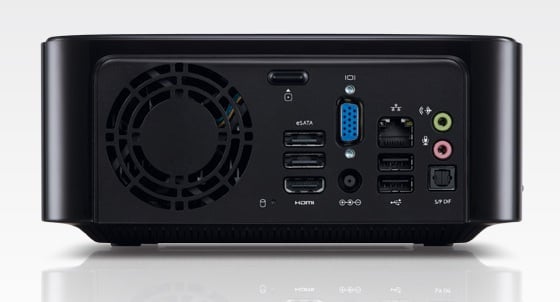 Ports a-plenty
Graphics are taken care of by an AMD ATI Radeon HD 5450, which was enough to furnish Call of Duty 4 with just under 30f/s. This was, however, at 1024 x 768, and the 8.11f/s achieved in Crysis at the same resolution indicates this mini PC is really only suited to undemanding games.