Review Mice are nice, but you need desk space to use them. The large trackpad on my MacBook Pro is a decent substitute, but regular notebook trackpads usually seem to me too meanly proportioned. And when it comes to netbooks the dancefloor is getting really tight.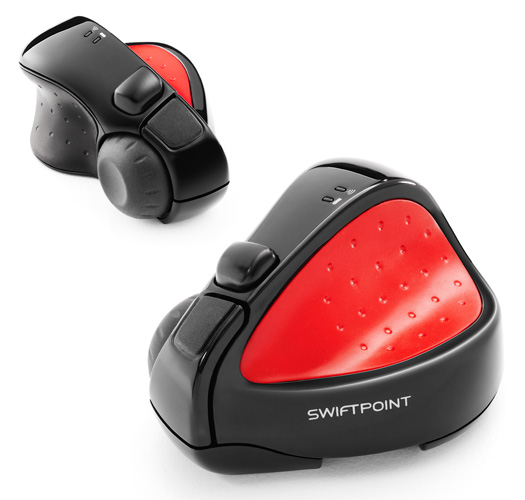 Netbook habitat: Swiftpoint's Futuremouse
Me, I favour the Glidepoint that IBM positioned in the dead centre of the keyboard when it introduced the ThinkPad series twenty years ago, but that seems to be a diminishing option these days.
The New Zealand based outfit Swiftpoint claims to have come up with the ideal alternative that takes us back to the mouse. The main focus is not only to make it small but to design it differently so that the diminutive size doesn't bring on hand cramps.
This is backed up with a 1000dpi resolution, and an optical sensitivity that allows it to be used on any kind of surface, including – if your notebook's on your knees – over the keyboard itself.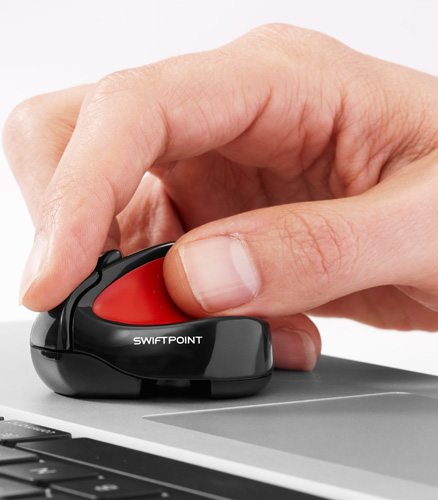 The pen-like grip is designed to minimise hand cramping experienced with small mouse use
You hold the Futuremouse like a pen, gripping it lightly between your thumb and your craned second finger. The index finger operates the equivalents of the left and right buttons as well as the scroll wheel, which is off to the side on the right. Those are the basics, but there are a couple of ingenious refinements too.