Being third in line after Hitachi GST and Western Digital, as Seagate is, to announce a 3TB drive does give you the option to improve its legacy BIOS and operating support.
The Barracuda XT and its attendant DiscWizard software provides bootability from non-UEFI motherboards and Windows XP. Neither Hitachi GST nor Western Digital provide the former and Hitachi GST provides the latter via a separate retail kit.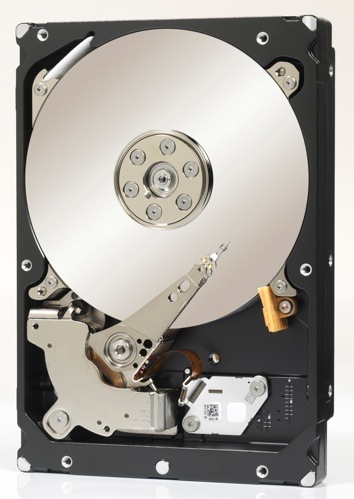 The problem for 32-bit operating systems is that they can generally only support 2.1TB drives, because their count of a drive's logical block addresses – the disk sectors holding data – is limited. Such count limitations can affect a PC's hard disk drive controller, the motherboard BIOS, the device driver and the operating system. It means that capacities larger than around 2.1TB aren't recognised. Oddly, with XP it is the capacity above 2.1TB that's recognised, meaning that Seagate's 3TB Barracuda becomes a 900GB drive under XP before DiscWizard does its stuff.
For desktop drives greater than 2.1TB in capacity to be bootable, these obstacles – such as these BIOS and operating system limitations – must be circumvented. The BIOS problem is being fixed with UEFI (Unified Extensible Firmware Interface), which will enable faster booting as well as large capacity drive support. New PCs and notebooks will increasingly be fitted with such hardware but that still leaves boatloads of legacy desktops, many still running Windows XP.
Seagate aims to sell its 3TB whopper to them because the DiscWizard software makes the drive bootable and comes at no charge. You install the drive on your system, download the software from www.seagate.com/beyond-2TB, run the software and use it to configure the drive with a virtual device driver that makes it bootable from non-UEFI motherboards and by Windows XP. Seagate says there is no equivalent software available from the other 3TB drive suppliers, Hitachi GST and Western Digital. Their equivalent drives cannot be booted by non-UEFI motherboards, and only Hitachi GST provides XP support.
DiscWizard is not needed by desktops running 64-bit operating systems and with UEFI-supporting BIOS motherboards.
The Barracuda XT is a 7,200rpm drive, with five platters and an areal density of 488GBit/in2. It has a 6Gbit/s SATA interface and a 64MB cache buffer, suiting it, Seagate says, for video media playing and gaming applications, and comes in both 2TB and 3TB capacity points. The company says it comes in a standard 3.5-inch form factor and its enclosure is no thicker than a 4-platter Barracuda.
WD's 3TB Caviar Green is a 4-platter desktop drive spinning at 5,400rpm. Hitachi GST's 3TB Ultrastar is rated as an enterprise drive and its 5 platters spin at 7,200rpm.
The Barracuda XT has an annualised error rate of 0.0034. and a maximum transfer rate of 600MB/sec, although the highest sustained transfer rate is 149MB/sec.
We believe it highly likely Seagate will introduce a 3TB version of its Barracuda Green drive, currently topping out at 2TB, plus a 3TB Constellation ES, although Seagate is not commenting on these ideas.
Pricing and availability information was not available at the time we wrote this story. ®