This article is more than 1 year old
Ford punts prang-prompted auto cops-calling kit
Sync tech talks to smartphones, speaks the local lingo
Ford has announced that, come 2012, European drivers will be able to opt for its all-singing, all-dancing vehicle connectivity suite, Sync.
Initially, the system, which sports a "class leading" 8in touchscreen UI, will be available in the new Ford Focus.
With the help of a couple of USB ports, Bluetooth, an SD card slot and RCA jacks, the Microsoft Windows Embedded Automotive-based system aims to seamlessly integrate your car's navigation and entertainment systems with your media and your smartphone - assuming it's running iOS, Android or BlackBerry.
Sync will also set up a Wi-Fi hotspot inside the cabin, using either a USB 3G dongle, or a Bluetooth-tethered 3G phone, enabling passengers to get online while on the move.
The clever bit, according to Ford, is the Nuance-developed voice command system, which will allow customers to control many of their car's systems and their smartphone without having to take their hands off the wheel or their eyes off the road.
Currently, Sync can understand over 10,000 phrases in 19 languages letting the driver do anything from dialling the missus, to having an SMS message read out loud, to selecting a music track to increasing the cabin temperature, all hands-free.
Software updates will increase the system's ability over time, Ford said.
By focusing on smartphone integration rather than bespoke built-in technology, Ford hopes to make the system as future-proof as possible. A new Focus may have a lifespan of over a decade but consumer electronics can go from cutting edge to landfill in 18 months.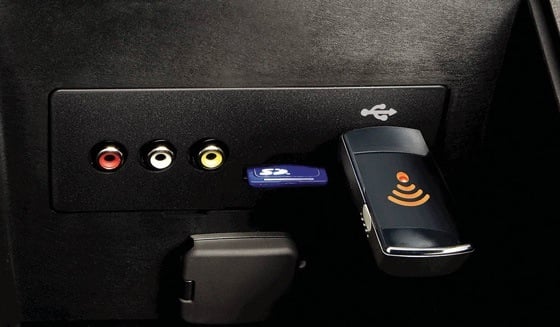 If accidents do happen Sync will come with Emergency Assist. It uses the driver's Bluetooth-connected phone to automatically dial the European Union emergency number 112 in the local language - determined by the GPS system. It's triggered by specific events: a front-end collision causing the airbag to deploy, or an emergency fuel pump shut-off, for example.
The system is entirely automatic unless countermanded by the driver and so sidesteps such problems as the driver being knocked unconscious or not being able to speak the local lingo.
All critical information including the location of the accident is passed to the emergency centre audibly while the system keeps you updated in your own preferred language. By making the call via the driver's phone Ford is able to offer the service subscription-free though it didn't say how much Sync will cost to start with. ®