Mario Sports Mix
Ball's up
True Crit
Yet success is not far away, and I was able to win each game by a clear margin, though whether by luck or judgement I'm still not entirely able to say.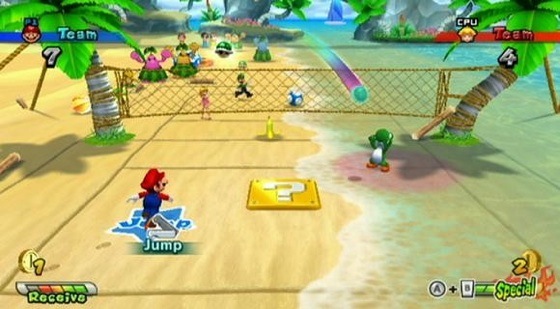 No Brazillians on this beach volleyball court
Winning consequently lacks savour, particularly when you play against Wii-controlled opponents. You can take on your chums too - in situ and on the internet - and undoubtedly all that waving and shaking makes far more sense after the consumption of several cans of supermarket lager, or Pocari Sweat, than it does in a state sobriety, where the seeming disconnect between what you're doing and how the game is going will limit its appeal.
Buyers will try it out... and go back to Mario Kart, which offers all Mario Sports Mix's cartoon fantasy but in a far more accessible way. Fewer controls, fewer special moves and no trick shots means you can get racing straight away. Screw up, and you will know why you have screwed up. Hint: driving like a dick.
More to the point, it doesn't outstay its welcome like Mario Sports Mix does. A Mario Kart race lasts three minutes. Sports Mix bouts last at least that long before you swap ends and play the second half. Like an American football game, it feels a lot longer than it actually is.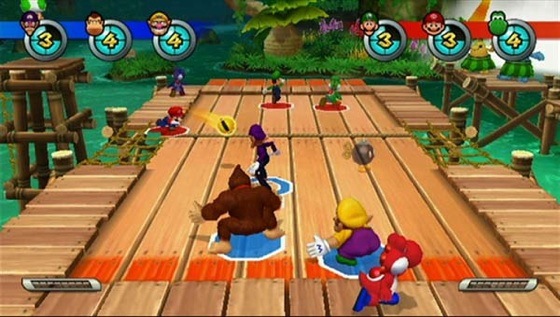 Get out of Dodge
Playing Tournament mode - think league - is more structured than one-off Exhibition matches, with more sense of progression, but it still drags at times. There are some quirky alternatives in the Party Games - Sports Mix's answer to Mario Kart's Battle games, and just as daft.