Scientists crack spotless Sun mystery
Temperamental conveyor belt to blame for deep solar minimum
Scientists reckon they've cracked the mystery as to why during 2008-2009, the Sun was completely devoid of sunspots for almost two years.
This deepest solar minimum in a century, marking the end of sunspot cycle 23, saw the Sun's global magnetic field and solar wind weaken, allowing dangerous cosmic rays to sweep the inner solar system.

It also prompted a cooling and collapse of Earth's upper atmosphere in the absence of the UV ray heating normally provided by sunspot activity.
"Space junk stopped decaying as rapidly as usual and started accumulating in Earth orbit," NASA explains.
Just why the Sun went quiet for so long has until now had boffins scratching their heads, but a team led by Dibyendu Nandi of the Indian Institute of Science Education and Research in Kolkata says it has the answer.
Nandi declared: "Plasma currents deep inside the sun interfered with the formation of sunspots and prolonged solar minimum. Our conclusions are based on a new computer model of the sun's interior."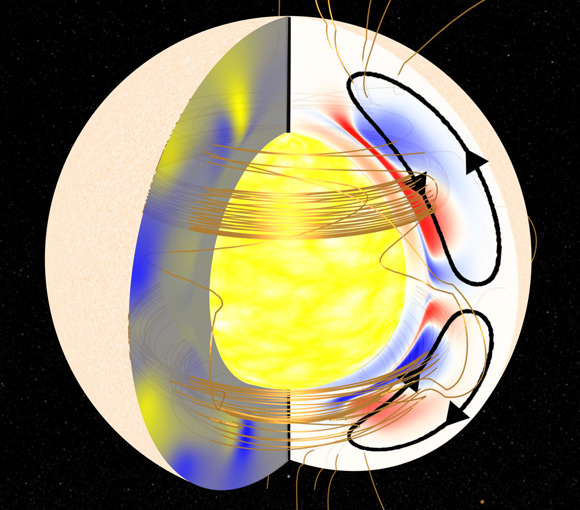 The crux of the matter is the behaviour of the "Great Conveyor Belt", represented in the above graphic as black arrowed loops.