NSFWish According to my Wiltshire-born partner, Swindon is a grim place to spend your weekend, but this month sees an event that may nonetheless tickle a tech-head's taste-buds.
As part of National Science and Engineering week, the Museum of Computing will hold two days of workshops that reminisce about tech, with an emphasis on the retro communications methods of yesteryear.
Visitors will not only build tin-can telephones and Morse Code keys from Lego, but will receive expert lessons at semaphore flag waving and learn how to decrypt secret messages.
Best of all, the museum hopes to have a fully-working 1960s teletype on show, the inspiration for the keyboard and monitor system we all use today.
Functioning, perhaps, but I don't think the model below would be in the same condition: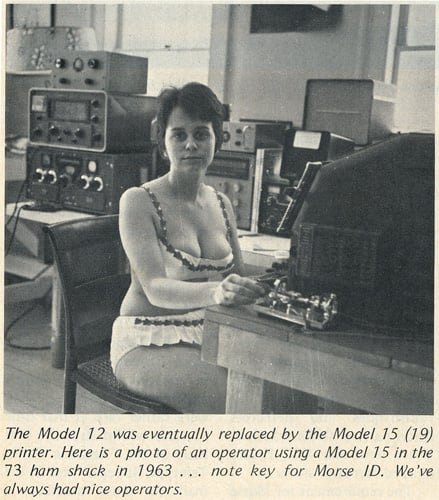 Source: Vintagecomputers.net
Workshops run from 10am to 4pm on Saturday, 12 March and 19 March. Standard museum charges apply. Get on down there, matey - as a Swindonian would say. ®