A sharp-eyed Reg reader has alerted us to the hardline policing approach taken by coppers investigating drugs crime in North London, as exposed by the Islington Gazette.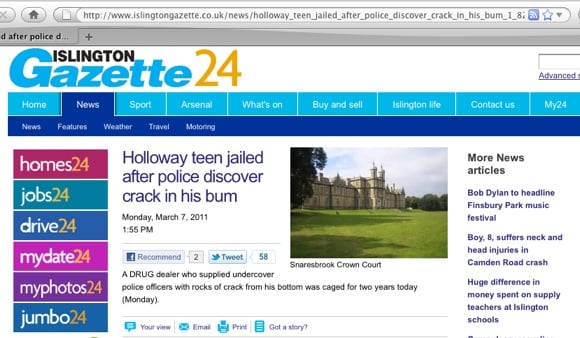 The individual in question was jailed for two years for possession with intent to supply both smack and crack, the paper reports, which funnily enough are the ingredients of a speedball.
It's reassuring to know that even in the face of budgetary pressures, the Met are continuing to probe ever deeper into North London's social problems. ®
Bootnote
Thanks to David for spotting this one for us.