Boffin demos melon-matching tech
App snaps apple, will locate orchard
NSFW-ish With a firm grip on facial recognition tech already, Japanese boffins have turned their attention to food and developed a tool to identify fruit and veg.
NEC's latest tech allows punters to point a camera at a product and get back when and where the item was grown.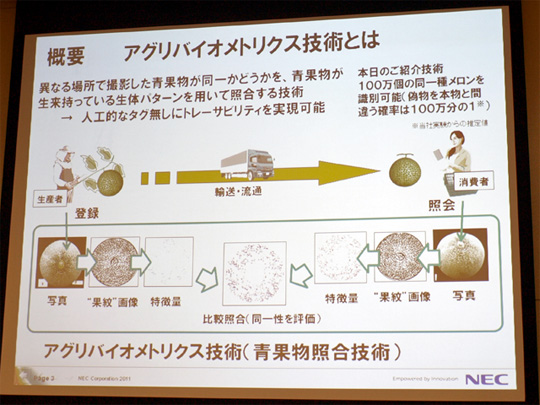 I recognise those melons
This is unachievable without images of the stock already stored on a database. However, colours and wrinkles of such foods are almost as unique as fingerprints, NEC said, making the system so accurate, there's only a one in a million failure rate.
By snapping pics of produce, the farmer, shipper and, of course, the consumer, can track the movement of food without the use of barcodes and RFID tags, Japanese-language site Mycom reports.
How would it handle this produce, we wonder?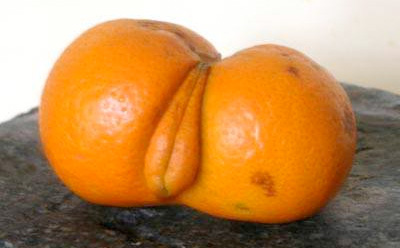 I know what it looks like, but how fresh is it?
Long-time Reg readers will recall we covered the 'Flangello' back in 2005.
When the technology hits the consumer market, something NEC reckons will happen in two to three years, we'll have a much better grip on exactly how fresh our nosh is.
We'll probably see more mobile phone users wondering through 'chavda' too, where instead of rambling on about the latest tabloid gossip, they'll be snapping shots of their grub with disgusted looks on their face. "Where the f***s Gwat-uh-marlar?" ®