Logitech has upped the volume on its surround sound speakers with the release of a new 5.1 set, the official successor to the popular Z-5500 series.
The Surround Sound Speakers Z906 boast 500W RMS total power output, with five 67W wall-mountable speakers and a 165W side-firing sub-woofer.
The THX-certified system can connect to six devices simultaneously, from TVs and Blu-Ray players to consoles and PCs, manageable through a basic display system.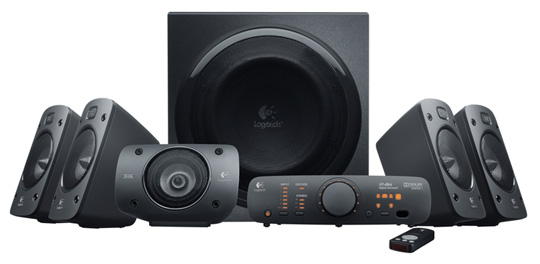 While the Z906 appears to have dropped the digital display found on the Z-5500, much of the same features remain.
Would be nice to have some HDMI support, though. Come on, Logitech, get with the times.
The Logitech Surround Sound Speakers Z906 are available online for £329. ®